Welcome to the morning after an evening of great American tradition. I refer of course to the commercials that aired during the hours between 6:00 and 10:00 p.m. EST. Oh yeah, there was a football game too. Assuming you're recovered from the quantities of nachos, hot wings, and beer you consumed last night, keep reading because we're visiting with Howard V. Hendrix as he shares the details of his most memorable meal.
I first met Howard in the Spring of 1999 in Pittsburgh, PA. I was attending my first Nebula Awards weekend, and someone had the idea that some authors should show up at a local club and do a series of readings. There was only a handful of us — myself, a few friends, and Howard. There's a bond that is formed when reading SF to an audience that has shown up to dance and listen to a different generation's music. I know, whatever else happens, we'll always have Pittsburgh.
Howard writes dense, thoughtful science fiction, the kind of writing that takes first place in the Writers of the Future Contest, wins a Sturgeon Award, and earns nominations for the Pushcart Prize and the Nebula Award. His novels include Lightpaths, Standing Wave, Better Angels, Empty Cities of the Full Moon, The Labyrinth Key, and Spears of God . Howard holds a Ph.D. in English Literature (which probably goes a long way to accounting for the scholarly density of his fiction), and when not writing SF pays the bills as Professor Hendrix.

LMS: Howard, we barely managed a sentence or two back at last summer's Worldcon, so I'm especially glad to get to visit with you a bit here on my blog. Tell me, what's your most memorable meal.
HVH: The Puppet Theater had no puppets and was not a theater. At least it wasn't and hadn't, on the night my wife and I ate there: June 21, 1995. We were both doing research in Glasgow, mine on the history of science at the Kelvingrove Museum, Laurel's on sixteenth and seventeenth century emblem books at the Hunterian Library and the university.
Because it was the night it was, we thought of Shakespeare, and Oberon, and Titania. In A Midsummer Night's Dream, Titania, Queen of the Faeries, has a wonderful speech about how global climate change (or at least weird UK weather) is a product of the conflict between herself and Oberon over an Indian boy. That seemed as logical an explanation as any for the drought and heat wave that had been prevailing over Scotland the entire time we'd been there. Many were the Glaswegians sunbathing on the grass at the park and botanical gardens down the road from the B and B where we were staying. I went to the botanical gardens a great deal, since they had a wonderful stand of my favorite flower, the Himalayan blue poppy. I had never seen so many blooms of that flower — nor so many sun-burnt pale people — in my life. Fortunately for the sun-burnt, there seemed to be a plentiful supply of sunburn anesthetic, mostly American beers on the green, oddly enough. (A short time later I too would be sun-burnt after a day of hiking in the Glencoe area, and I would cool that burn with a couple of pints of the local brew at a pub. Call it a cultural exchange.)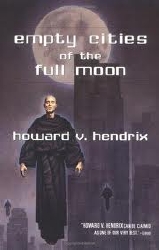 Given the high northern latitude of Glasgow, the light of that Summer Solstice went on forever. Everyone seemed to be celebrating the long day and bright weather, and we joined in by going out to dinner at the aforementioned puppetless non-theater which was yet a highly rated restaurant. For all the seeming inappropriateness of that restaurant's name, there was magic to be had there. We had the best meal of our lives. After all these years, I still remember the main course I ate that night: medallions of lamb and new potatoes.
The lamb was fantastic, but what has stayed with me more was how the potatoes looked and tasted. They were small and multicolored, pinks and reds and blues. And the taste! They were faerie potatoes. I think the magic must have been overseen by spirits not only in the growing but in the cooking too. Surely this is what the Inca emperors of the potato's native land must have tasted, in the declining sunlight of their long day far away, before their world fell apart. I had never eaten anything like these potatoes before, and have not since, although I have had many a wonderful meal in the intervening years.
I know I can never completely explain why the best part of the best meal of my life (so far) was a singular experience with the presumably lowly potato. I chalk it up to the magic of time and place, and that is explanation enough.
Years later, in 2011 when I was guest editing a special Midsummer Night's edition of The Pedestal Magazine, the prize story was called "The Indian Boy."
There are no accidents.

No accidents, indeed. Thanks, Howard.
Next Monday: Another author and another meal!
Tags: Eating Authors