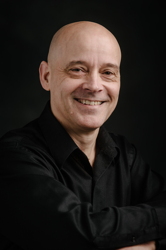 Life continues, in many ways the same as always but also curiously modified. Routine needs don't care overly much about the rigors of a global pandemic, and so we've just had the a/c system replaced, replete with technicians and ourselves being masked through the entire process and practicing social distancing within the house so they'd feel safe as well.
I'm officially on maintenance now, taking assorted drugs, and doing labs. The most recent numbers continue to look good, so yay! Meanwhile, I continue to push myself, trying to rebuild my strength and stamina, and often as not overdoing it so that I'm a wreck and hurting the day after. But I'm making progress, and most days manage to get at least a mile's walk in.
And speaking of walking, that's my cue for a segue into this week's EATING AUTHORS guest, one of many writers who recently took part in an online home edition of Stroll With the Stars (organized by Stu Segal). Gerald Brandt has a massive, 200-year old oak tree in his back yard and a dog, Ajax, who's part German Shepherd and part Great Dane, so really what else do you need? He's also the author of the San Angeles cyberpunk trilogy and starting in January of next year will be releasing a new series, Quantum Empirica.

LMS: Welcome, Gerald. Let's talk about memorable meals.
GB: I've had a lot of memorable meals in my lifetime, but the one that sticks out the most is the meal I had at a World Fantasy Convention many years ago.
I'd been going to WFC for a number of years by that point. I'd pitched novels in hotel lobbies, at parties, and even in a hotel room bathroom… but that's a story for another time. At every convention, I'd sit down or stroll around the dealer's room with Sheila Gilbert of DAW Books. We'd chat about whatever, sometimes grab a coffee, and obviously talk about what I was writing. I expected this WFC to be much the same.
Sheila and I wandered up to the almost empty restaurant, grabbed a coffee, and chatted as we always did. Then she told me she wanted to buy my book. It was a wondrous time that led to the meal. An hour or so after that coffee, Sheila and I sat down to do her editorial revisions on the book. You know, it's tough to find a quiet corner at a convention to do that. A couple of hours later, we were done, and Sheila invited me to the DAW dinner. I'd heard of them, of course, but never imagined. I've been to many a DAW dinner since, but this is still the best.
We all piled into taxis to take us to the restaurant, where we were told we'd have a tasting menu–a small selection of the regular menu that the chef could serve up in the right amount of time. To everyone's surprise, they changed their mind and let us select a 5 course meal from anything on their regular menu. I wish I could remember the restaurant, but I was still too giddy to remember those kinds of details.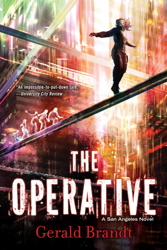 I do remember the food. For starters, I selected a Heritage Beet Salad that was drizzled in a light dressing. The beets were thinly sliced and the multitude of colors on the plate made for a beautiful sight. And the taste! Wow. Feeling adventurous, I followed that up with deep fried tripe. I'd never eaten any type of offal before (or since for that matter), but this was truly a deep fried delight. The outer coating was crisp and well-spiced, and the tripe melted in your mouth. That was followed by three more dishes, each one seemingly better than the last.
Throughout the entire meal, I (surreptitiously) took pictures of every plate and texted them home to my wife and kids. In return, I got pictures of their meal, which turned out to be hotdogs and tater tots… with Dijon ketchup (or so I was told). Of course, my actions were discovered by Sheila, and I read out my wife's responses to much laughter. At any rate, I left that meal so stuffed I could barely waddle back to the line of cabs.
What made the meal even more special was the feeling of family and camaraderie around the table. Even as a first timer, I could see that there was a relationship between the DAW editors and their authors that went beyond business. These were people that enjoyed each other's company and were truly interested in the well-being of their authors. It was an evening to remember.

Thanks, Gerald. I'll avoid the obvious offal puns, but seriously — and I say this as someone who is married to a chef — when it comes to tripe vs, tater tots, I think your family came out ahead.
Next Monday: Another author and another meal!

NB: links to authors and books here are included as part of an Amazon Affiliate account. If you follow any of them and ultimately make a purchase Amazon rewards me with a few pennies of every dollar.
Want to never miss an installment of EATING AUTHORS?
Click this link and sign up for a weekly email to bring you here as soon as they post.
Tags: Eating Authors