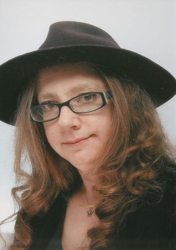 The first ever virtual WorldCon has come and gone. It was by all accounts a Herculean effort and kudos to everyone who contributed to making it happen. In preparation, the organizers tried to get all the participants vetted on the necessary tools (e.g., Zoom, and in some cases also Discord). My calendar at the end of July was tight, but I had been scheduled for a panel and a kaffeeklatsch, which meant that well before the con began I had to sign up for a Zoom training. If memory serves, I latched onto a 9am slot, which would have been right after my morning walk so my blood would be pumping and I'd be at my best. This also corresponded to 1am of the next morning in Wellington, and I felt bad for the poor trainer who would have to run things at such an hour (and deal with up to nine other potential students) .
As it turned out, the trainer was actually in the UK, where it was a much more reasonable 2pm. Also, the class only had one other person. Which, as it turned out, was how I met this week's EATING AUTHORS guest, Fiona Moore.
Fiona is a Canadian academic who currently works in London as a Professor of Business Anthropology, where her professional writing delves into issues of culture, gender, ethnic identity, transnationalism, and globalization. In the broader world of science fiction, she's apt to slip in these same themes. She's probably best known for her guidebooks to television series (such as The Prisoner and Battlestar Galactica) and for her short stories (for which she's been shortlisted for a BSFA Award). She also writes stage plays, and a couple years back she published her first novel, Driving Ambition.
She received her doctorate from the university of Oxford for a thesis on ethnic identity among German expatriate bankers in the City of London, which I just think is a very cool thing and something you should all try to work into the conversation at your next cocktail party. You know, if we ever get to attend such things again.

LMS: Welcome, Fiona. Now that the worldcon is behind us, tell me about your most memorable meal.
FM: I'm an eat-to-live type, not a live-to-eat type. Not that I don't like a good meal, but I go for "tasty and nutritious" (or sometimes, "tasty and really not nutritious," but never mind) rather than "clever, subtle and gourmet." I can cook — but the reason is that, during my second year of graduate school, I realised that 1) I was spending all my money on takeaway, because 2) when I cooked for myself, I just made the same two meals over and over. So, 3) the obvious solution if I wanted to stay fed and not run out of grant money, was to learn how to cook, and specifically how to cook like a takeaway.
However, I'm also a traveller, and make a point of eating the local food as much as I can. It's part of the experience. When I was on a visiting fellowship in Taipei, my research assistants liked to amuse themselves by trying to find out if there was any food Doctor Moore wouldn't eat (the answer turned out to be "duck, but that's about it"). In sum, I like trying new things foodwise, but I'm not a connoisseur. Ask me what food I enjoyed on my last trip to Paris, and I'll tell you about this amazing little place with movie posters on the walls where you could get authentic crêpes Bretonnes, rather than talking about what makes Maxim's better than anywhere else. And if I go to restaurants, it's mostly to be with friends or, if I'm on my own, to enjoy the atmosphere, rather than for the food.
Until, one day, I achieved culinary enlightenment. In 2016, in New Orleans.
Prior to an academic conference, I was knocking around the city being a tourist, enjoying the hot weather, beautiful houses, copious amounts of alcohol, amazing music and exposure to aspects of North American history I'd never known that much about before.
I'd been told beforehand that one of the things one has to do in New Orleans is eat good food, so I'd been dutifully trying all the local dishes: fried oyster po'boys, gumbo, jambalaya, the beignets at the Café du Monde. I'd certainly enjoyed everything I'd eaten, but that was about all I could say for it.
So, a few days into my visit, I was wandering around the French Quarter looking for someplace to have dinner. A creole restaurant caught my eye. It seemed nice but not fancy; the prices on the board seemed to confirm this. So, just fine for the adventurous budget traveller.
I went to the door and asked the maître d' if there was a table for one.
"There's a minimum twenty-minute wait," he said.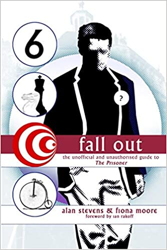 OK, reasonably-priced food you had to wait for? This was news. I said I was fine with that and sat down to read a book while I waited.
About ten minutes later the maître d' came back out and said that there was a seat available right now, if I didn't mind sitting at the bar.
Well, of course I didn't. But I was even more interested by a nice restaurant where people would sit at the bar as well as the tables to eat. I mean, wasn't going to restaurants about socialising, about being with friends?
So, I sat at the bar and ordered a crayfish étouffée. Because I'd never had one, and it sounded like the sort of thing I should try.
It arrived.
I tasted it.
I had never eaten food that made me involuntarily exclaim "mmm!" Up until that point, I'd never even known that could be a thing.
It was absolutely perfect.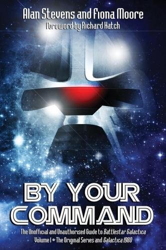 Suddenly I understood why gourmets make such a fuss about getting the right ingredients, the right spices, the right cooking time.
Also why people would go to a restaurant for the food more than for the company.
Why adventure in food can be about more than just looking for exotic or authentic dishes or testing the boundaries of what Doctor Moore won't eat.
I had plenty of culinary excitement in New Orleans after that—I tried all different kinds of creole food, Southern food, French food. Nothing that was as good at that crayfish étouffée, though I sure tried to seek it out. I've also pursued that elusive "mmm!" in the years since, generally finding it not in the fanciest places, but in the places where, fancy or not, they really care about the food (I can recommend, if you're interested in such things, the Hainanese chicken-rice at the City Satay open-air stall on Orchard Road in Singapore).
But that was the first time I got a glimpse into the world of live-to-eat.
And now I understand.

Thanks, Fiona. I can't think of a better city for your culinary rebirth. Easily some of the best meals of my life have happened in New Orleans. You remind me that it's been far too long since I've returned. Thanks for that.
Next Monday: Another author and another meal!

NB: links to authors and books here are included as part of an Amazon Affiliate account. If you follow any of them and ultimately make a purchase Amazon rewards me with a few pennies of every dollar.
Want to never miss an installment of EATING AUTHORS?
Click this link and sign up for a weekly email to bring you here as soon as they post.
Tags: Eating Authors