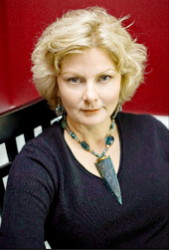 For those of you in the U.S., we're coming up on the paradoxical holiday of Thanksgiving (or, as I've been calling it this year, Thanksgivikkah), traditionally a time for dysfunctional family gatherings and gastric orgies. As one example, I consider Turkey Day a failure if there aren't at least three kinds of pie available. So, who better to have as this week's EATING AUTHORS guest than Faith Hunter, a woman raised in Louisiana, home to some of the best food anywhere?
Mind you, Faith is actually several people in one. She wrote her first novels, the Garrick Travis series, under the name Gary Hunter. As Gwen Hunter she's responsible for writing Thrillers such as the Rhea Lynch, M.D and DeLande Saga series, as well as half a dozen other stand alone novels. But readers of Fantasy have made her famous for the books in her Rogue Mage series (such as Bloodring), which she then followed with the even more successful Jane Yellowrock series (the seventh book of which, Black Arts, hits stores in a mere five weeks!).

LMS: Welcome, Faith. Since food is on everyone's mind this week, I'm especially eager to learn about your most memorable meal.
FH: I like to eat. I like to eat a lot! At the top of the list of things I like to eat are: Chocolate (dark or milk, and German or Swiss, if possible). Cake. Blackberry Pie (with homemade crust and homemade blackberry filling). Ice-cream. My mom's homemade banana nut ice-cream was to die for. Pizza – the deep dish kind. Oh yeah! But my most intense meal-memory was an all-day affair at Maw-Maws.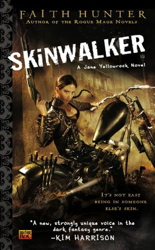 Yes. Maw-Maw, but pronounced MoMo. I am from South Louisiana, so things get pronounced differently there. I had two Maw-Maws, one from Dad and one from Mom, both long passed on now, and they both knew how to cook. Maw-Maw on Daddy's side made the best fried chicken ever. Maw-Maw on Mama's side, however, was an artist in the kitchen, making the best seafood, biscuits, fresh veggies, everything! I used to stay with my grandparents every summer and they taught me how to live Southern. We dug our own peanuts and made our own peanut butter, picked our own corn, fresh from the garden, along with tomatoes, peas, beans, squash, okra (and down there, okra goes in lots of dishes!).
Maw-Maw and Paw-Paw also taught me how to live out of the water. I already knew how to fish for crappie, and Daddy later taught me how to cast for big mouth bass (and scale and clean the fish) but my grandparents taught me how to crab. That day, we went across the street from their house to the bayou, carrying a stinky raw pig joint. In my memory the bait is huge, maybe a knee joint, but in reality it was likely a hock (ankle /foot / instep) joint, about the size of a human knee joint. We also carried two deck chairs, a large metal bucket with a lid, a ball of heavy twine (well used and coarse) and a big fishing net—the kind shaped like a tennis racket but with really loose strings.
At the dock, Paw-Paw taught me how to knot the thick twine all around the joint and tie the other end off to a part of the dock, so if an alligator tried to swim away with my bait we could get it back. Uh huh. Right. Even as a kid I was smarter than to tangle with a gator.
Then we dropped the bait off the dock into the bayou and sat in the sun to wait. Paw-paw had his newspaper, and it was early morning, so not too terribly hot yet, and I lazed around staring out over the bayou. About thirty minutes later, Paw-Paw had me haul the line up to the surface, slowly (so very slowly) so as not shake off the crabs. When it was near the surface, he scooped the net beneath the bait and crabs and lifted them up and over the bucket, where he knocked them free with a stick from shore. He added some bayou water to the bucket and I lowered the bait back to the bottom of the water. Thereafter it was a faster business, me hauling up crabs every ten minutes or so. After an hour, we had a bucket full of crabs!
Paw-paw carried the bucket back across the street and left it under the carport in the shade. While Maw-Maw heated water on a brazier sitting on the driveway, Paw-Paw and I went to the garden and picked the veggies that went into gumbo.
When we got back, I helped to clean and cut the veggies up, and then it was time. The water on the brazier was just starting that high simmer that sounds a bit like a snare drum in the pot. And Maw-maw started dropping our crabs into the boiling water. One at a time, with a special rhythm all her own, (one that gave her just the right amount of time for each crab to cook thoroughly and to not cool the water too much), Maw-Maw cooked the crabs.
As soon as they were cooked, Paw-Paw dumped out the water into the ditch away from the house, the one the cats liked so much, and used the garden hose to add cool water to the crabs, and dumped the cooked crabs into the wheelbarrow. Maw-Maw added fresh water, salt, and herbs to the pot and put it back on the brazier, with another pot beside it for rice. Then we cleaned crab meat. I'll be honest, that part was not my favorite. In my childhood memory, it was just gross.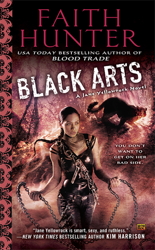 Paw-Paw dumped the crab shells and leftover parts into the ditch. By that time we had a good dozen cats waiting, most of them feral but kept close by the abundance of critters trying to raid the garden, and by the fish parts Paw-Paw routinely dumped for them.
It was all timed out perfectly, because by the time the rice was cooked and Maw-Maw added the filé, my parents were back from their visit to friends and it was lunch time! For those of you who don't know, filé is a spicy herb made from the dried and ground leaves of the sassafras tree, and it has to be added at just the right moment to the gumbo. If the filé is added too soon, the taste is lost beneath the other herbs, and if too late, then it's too strong. Maw-Maw's timing was perfect.
That lunch on the picnic table in the yard, beneath the white oak trees, with icy Cokes and mounds of sticky white rice is one of the best in my memory, not only because it was delish, but because I'd helped with every part of the process. And never saw a single alligator!

Thanks, Faith. Some of the best food of my life has been enjoyed in Louisiana. And I've never had a gator interrupt me either.
Next Monday: Another author and another meal!
Tags: Eating Authors