It's been a busy week since I was here last, much of it spent on the EATING AUTHORS Kickstarter which is almost ended. I admit, I'm feeling very pleased with the success of this, my first campaign. And I'm extremely chuffed that the book will soon be generating income for two important charities.
Speaking of charities, the Hellcats anthology that launched back on September 1st has been promoting a different contributor every day since, and with 70 authors they're still not done (my day was back on October 1st). I've been doing my part to help by featuring some of those same authors here at EATING AUTHORS, and today I'm happy to present yet another hellcat, Ella J. Smyth.
Ella writes urban fantasy romance, full of adventure and excitement and no shortage of steam. Her character often endure a lot, but as with any good love story it all ends happily. If that sounds like the kind of thing you want to read, then you'll probably appreciate the motto that drives her fiction: "unapologetic romances because love needs no excuses."
Her latest work is Second Chance Fate, which will be released later this week on October 30th. It's the first book of a new a Reverse Harem Academy series entitled Second Chance Academy.

LMS: Welcome, Ella. Tell me please about your most memorable meal.
EJS: I grew up in Southern Bavaria, Germany, and as far back as I can remember, my father took the whole family on vacation to Italy every summer.
One year, we found a campsite in Umbria in central Italy, above the tiny village Colle di Nocera Umbra. We loved it so much, we returned year after year until my father died eight years later. No-one there spoke German, so we learnt Italian quickly. By the time I was twelve, I was fluent.
Rural Italy is full of summer traditions — one of which are celebrations that involve the entire village. In Colle, the event was the Tripe Festival, or Sagra della Trippa. We'd seen the posters but had no clue what it entailed.
When I was seventeen, a friend from the village knocked on our caravan door and said, "Come on, there's a big party happening tonight. You must help." We walked through the vineyards until we arrived at Colle where we were greeted by a group of excited old ladies. Full of smiles, they ordered my mom and me to sit down and get busy rolling gnocchi. My dad was dragged off by the local priest for a cigar and a grappa.
For hours, we rolled lumps of spiced mashed potato mixed with flour over the back of a fork to create the typical gnocchi-shape. The women would sometimes break into song, and we were offered wine mixed with water as refreshment.
As I sat there, doing the repetitive action, my mind was free to soar. The August sun in central Italy is pitiless, but we were in the shade, surrounded by joy and anticipation of the festivities to come. Crickets chirped, and a gust of wind stirred up puffs of yellow dust in the main road. The dirt had the same color as the medieval church and the brown-shuttered houses that huddled around the plaza.
By the time we were done, we had produced huge piles of perfect little doughy balls, ready to be dumped into boiling water. In the meantime, the village men had erected a stage and decorated the street with bunting and church flags.
When the sun set, the sagra began. There were bowls of steaming tomato sauce, heavy with garlic and herbs. Volunteers handed out cups of local red wine. A band took to the stage, and under a warm Mediterranean moon, I learnt to dance from a man sixty years older than me. The accordion dueled with the clarinet, sometimes reminiscent of Eastern European polkas and mazurkas, other times closer to Viennese waltzes.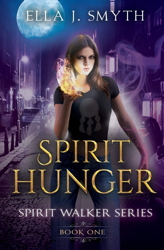 By the time we sat down at long communal tables, it was nearly midnight, and I was starving. My friend Maurizio put a bowl of food in front of me. "Mangia, mangia," he said.
I heaped a chunk of meat, smothered in tomato sauce, onto my fork and ladled it into my mouth. It was delicious. Spicy, aromatic, garlicky—the only thing different was the texture of the meat. Rather than fibrous, it was chewy. Very chewy. The taste was unfamiliar.
"Ch'è questo?" I asked. What is this? I was uncomfortably aware that everybody had stopped eating within earshot.
Maurizio grinned. "Trippa."
Smartass. "Lo so. Ma che cosa è trippa?" Now I really wanted to know.
They tried to explain, pointing at their stomachs, but I didn't get it. Maybe my Italian wasn't as good as I'd thought. In the meantime, my mom was leafing through her pocket dictionary. Her eyes grew wide. "Found it. It's tripe."
I was seventeen years old, way before the internet was invented. I had no clue what tripe was.
"It's the inner lining of a cow's stomach."
I thought I deserved a medal for not spitting the food all over the table. My face must have looked horrified because the villagers around the table burst out laughing. One woman gave me another glass of wine, and Maurizio slapped my shoulder.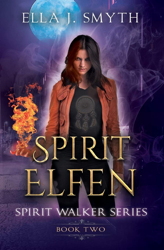 "You liked it before you knew what it was, no?" he said in Italian.
I nodded. Under the expectant gazes of the men and women next to me, I took another bite and finished my bowl of food. It was delicious once I'd gotten over my initial revulsion. I even used some bruschetta to wipe up the last dregs of tomato sauce.
Signora Teresa two seats to my left nodded. "Brava tedescha," she said, which translated to "Good German girl." She proceeded to tell me how poor the region used to be. How she'd grown up on one meal a day, sometimes only a meal every second day. How meat had been a privilege for the rich, and that the farmers had counted themselves lucky if they had a pig to slaughter once a year.
My father died not long after, and the village Colle di Nocera Umbra was largely destroyed in the earthquake of 1997. I've never been back, but I still remember this meal. The camaraderie of preparing food for the whole village. The fun dancing through the night, lifted by the wails of the clarinet. The acceptance and hospitality of people who even back in the 80s had precious little to share, but did so anyway. Non li dimenticherò. I won't forget them.

Thanks, Ella. You're made of sterner stuff than I am. I don't like putting something else's stomach in my stomach. Likewise, I don't tend to eat cow tongue. There's just something weird about tasting meat that is tasting you back.
Next Monday: Another author and another meal!

NB: links to authors and books here are included as part of an Amazon Affiliate account. If you follow any of them and ultimately make a purchase Amazon rewards me with a few pennies of every dollar.
Want to never miss an installment of EATING AUTHORS?
Click this link and sign up for a weekly email to bring you here as soon as they post.
Tags: Eating Authors