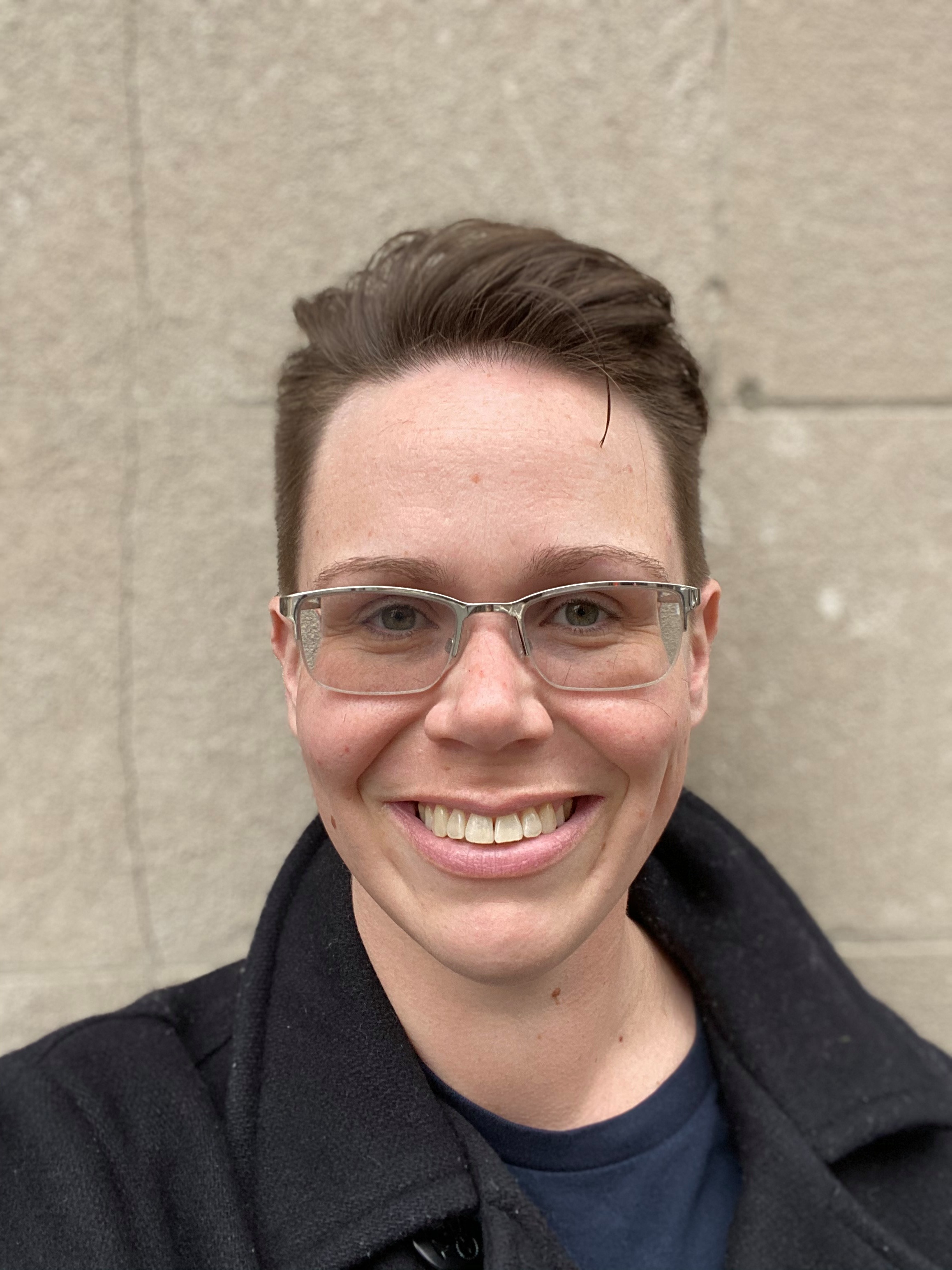 And lo, we have made it through to 2021. While there were surely highs to 2020, the lows so outweighed them that looking backward I suspect it will become quite commonplace to skip over the entire year. Surely that an easy overlook when it comes to convention and conference travel. My last events were in November of 2019, which, as it turns out, makes for a good segue because I first met this week's EATING AUTHORS guest, Elizabeth McLaughlin, at my penultimate con, 20BooksVegas.
I had been invited to a private gathering of high-earning indie authors that were looking to form a new indie association. I barely qualified as indie and I certainly wasn't high-earning, but the organizer had brought me in because I'd been on the SFWA Board and knew a bit about how that kind of sausage was made. At one point when I stood up to speak I said something like "without a doubt I have the smallest income of any author here, but" and there was this woman sitting behind me who assured me that, no, I was second from the bottom.
And that's how I met Elizabeth McLaughlin.
Liz is married to the hugely popular and prolific Kevin McLaughlin, and indeed her first three books, The Supernova Cycle, were in collaboration with him. But today she releases her first solo novel, Deviant, Book One of the Quantic Dreams series (and though I don't know what a "Quantic Dream" is, I know it sounds cool).
Her bio states that Liz sees her fiction as a means to normalize typically underrepresented groups including people of color and LGBTQIA+ communities, changing the genre by making everyone equal participants in the epics of SF.
Sounds to me like a great way to start off the new year.

LMS: Welcome, Elizabeth. Please talk to me about your most memorable meal.
EM: People often ask me if I am an "eat to live" or "live to eat" person. The answer is always a resounding endorsement of living to eat. Food has forever been a source of comfort and creativity in my life and it has sparked many other passions I hold dear. I plan to depart this world having had as many adventures as possible, and having eaten as many new things as I could. In my (albeit selfish) opinion, there is no better way to get to know a place than by its cuisine.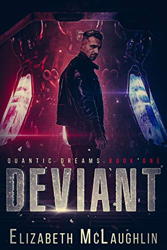 The most memorable meal I've had… there are a lot of contenders for the top spot, but I would have to say it was my first bite of Icelandic lamb. Back in 2016, my husband and I had a set of vacation days that coincided (up to then an unheard of possibility!) and wanted to visit somewhere neither of us had been before. Not being one to pass up on eating well while we were there, I booked us a reservation at a posh restaurant attached to the Blue Lagoon. They served us three dishes-an appetizer of smoked Arctic char, Icelandic lamb over roast vegetables, and astarpungar, a dessert consisting of fried dough and delicious ice cream. The whole thing was complimented with the most delicious wine and richest coffee I've ever tasted. I distinctly remember taking my first bite of the meat and voicing out loud that I could die happy now. As with most Iceland tourists, I wanted to spend a spa day in a hot spring and didn't have a clue about the forty plus pools within the city limits, so after our meal, we enjoyed a leisurely soak complete with complementary champagne and mud masks. Getting back on the bus to Reykjavik was downright painful!
When it came to the matter of our honeymoon a year later, I insisted we return to Iceland, solely so that we could eat this lamb. We returned in 2017 after a whirlwind flight out to Seattle to get married among family and friends. Unlike our first trip which took place in July, we returned in April the second time and found that the weather is very different in the spring! Tourist trap or not, I'll be returning there as soon as I can to get that lamb dish again. Icelandic cuisine in general has become a comfort food for me. I return from each trip to the country—we've been almost once a year every year—with a suitcase stuffed full of Icelandic salt, candy, preserved meats, and beer. Though 2020 kept us from continuing the trend, I dream happily of the next time I'll sit at a table surrounded by people chattering in Icelandic, with a huge hunk of lamb on my plate.

Thanks, Elizabeth. My wife and I visited Iceland in 2017, twice. I fell in love with the Artic char, caught by the kitchen staff in a stream that ran behind our quiet little hotel. Alas, I never got around to trying the lamb. I've been looking for an excuse to return, and now I have it!
Next Monday: Another author and another meal!

NB: links to authors and books here are included as part of an Amazon Affiliate account. If you follow any of them and ultimately make a purchase Amazon rewards me with a few pennies of every dollar.
Want to never miss an installment of EATING AUTHORS?
Click this link and sign up for a weekly email to bring you here as soon as they post.
Tags: Eating Authors