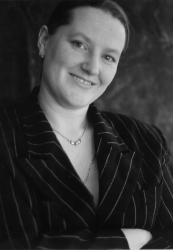 Time once again for brief chat with another author as she tells us about her most memorable meal. Our guest this week is Elizabeth Bear, winner of the Campbell Award for Best New Writer back in 2005, and she hasn't slowed down, taking home the Locus Award for Best First Novel for Hammered (the first book in The Jenny Casey Trilogy), and a Gaylactic Spectrum Award for The Stratford Man, the two volume third book in her series The Promethean Age (Ink and Steel, and Hell and Earth), as well as two Hugos and a Sturgeon Award for her shorter fiction.
Elizabeth has been incredibly prolific, churning out not merely numerous novels, but numerous series of novels. In addition to the two already mentioned, there's the Jacob's Ladder Trilogy (Dust, Chill, and Grail), The Iskryne Series co-written with Sarah Monette (A Companion to Wolves, The Tempering of Men, and An Apprentice to Elves due in 2013), her New Amsterdam series (New Amsterdam, Seven for a Secret, and The White City), and The Edda of Burdens (All the Windwracked Stars, By the Mountain Bound, and The Sea thy Mistress), the last of which comes out tomorrow as a mass-market paperback!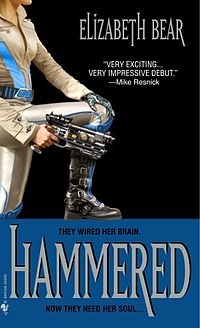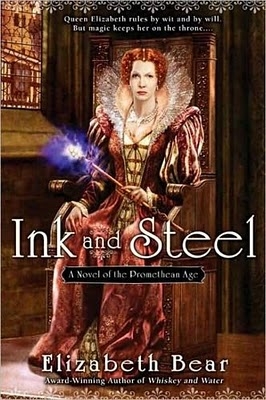 LMS: So tell me, what's your best, most memorable meal?
EB: The best meal I ever had was in Toronto, at a Japanese restaurant called Lotus in 2005. To celebrate the publication of my first book — and my 33 1/3rd birthday — my friend Leah Bobet and her then-boyfriend and I went out for sushi omakase. Basically, what this is is a fixed-price meal at the chef's discretion: "omakase" literally means "I shall leave it to you."
So you sit there and let the chef show off to you with what he or she has that is freshest and best.
It was an incredibly superlative meal. I wish I had taken notes, or photos.

Thanks, Elizabeth. Sounds like dinner and a show.
Next Monday: Another author and another meal!
Tags: Eating Authors