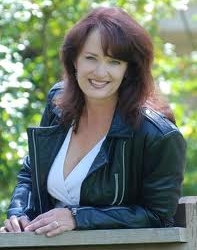 Welcome to the first 2012 installment of asking authors about their favorite meals. This feature was inspired by my protagonist, the Amazing Conroy, who in addition to being a stage hypnotist is also very much a foodie.
Our guest today is Diana Rowland, who's CV really highlights the old adage of "write what you know." She's been a bartender, a blackjack dealer, a pit boss, a street cop, a detective, a computer forensics specialist, a crime scene investigator, and a morgue assistant. She has a marksmanship award from her days in the Police Academy, and a black belt in Hapkido. She's also the author of the White Trash Zombie series (My Life as A White Trash Zombie, and coming in July Even White Trash Zombies Get the Blues) as well as the Kara Gillian series (Mark of the Demon, Blood of the Demon, Secrets of the Demon). The fourth Kara Gillian novel, Sins of the Demon, hits bookstores tomorrow.

LMS: Diana, you live in Louisiana, a place that in my opinion is home to some of the best cuisine around. So I know you're going to WOW me when you answer this question. What's your best, most memorable meal?
DR: My most memorable meal came at the end of a very memorable day. One of my best friends (Roman White) is a director, and when I visited Los Angeles this past April it happened to coincide with a shoot he was doing for Kristin Chenoweth's first music video. He invited me to come down to the set, and I, of course, thought that was a splendid idea. The shoot was a lot of fun to watch, plus I got to meet Kristin Chenoweth, Diane Warren, and a number of Sony execs. So, yes, all sorts of awesome!
After the shoot wrapped, Roman told me that the Sony execs were taking him out to dinner, and would I like to come along? I agreed (after making sure that this really was okay with them!) and about an hour later we pulled up to a restaurant in Beverly Hills called Bazaar. Now, I should point out that this was my first visit to L.A., and everything I knew about it came from what I'd seen in movies or TV. Therefore, I expected any sort of fancy restaurant to be fairly glitzy, with red-jacketed valet, and lots of young women on sky-high stilettos clutching the arms of older men.
It was all that and more. It was gaudy. It was loud. It was dimly lit. It was AWESOME.
So we had some drinks while waiting for our table, and one of the women gently but firmly guided me away from my usual "some sort of white wine" and instead ordered "Oakason and the Little Peach" for me. I commented on how damn good it was. She merely grinned and said, "Just wait."
When we eventually got our table, the same woman announced that she would order for all of us if nobody minded? Everyone else nodded in assent, so I did as well, which is when I discovered the menu was all tapas… but more than that, it was all based on molecular gastronomy. Each dish or drink was scientific in its presentation and how it was to be consumed. (In fact, every dish came with instructions from the server.)
I don't remember everything we ate, but I do know there was nothing that was bad or even mediocre. Seriously, as we finished each dish we'd exclaim, "That was the best thing EVER!" Then the next would come out and we'd say, "Oh my god, we were wrong. THAT was the BEST THING EVER!" And so on. And so on.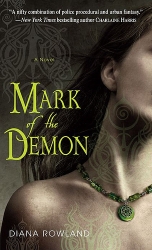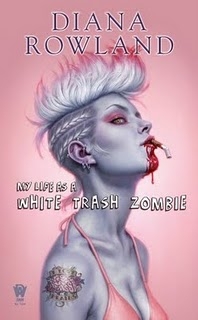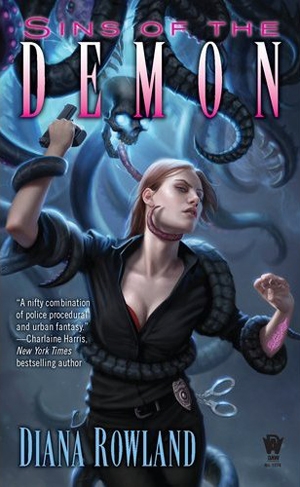 Some of the highlights:
LN2 Caipirinha. I don't know what all was in this, but it was made table-side in a giant metal bowl with dry ice. The server poured all the ingredients into the bowl, then added dry ice and stirred like crazy while the mist poured over the edge and onto the floor, then spooned what looked like sherbet out into glasses for us. We ate (drank?) it with small metal spoons, and instead of melting like normal ice would it essentially evaporated on our tongues. SO damn good.
Cotton Candy duck liver. Yes, you read that correctly. It was a tray of swizzle sticks with pate on them wrapped in a white cotton candy. We were instructed to put the whole thing into our mouths (as opposed to nibbling.) It sounds grotesque, but the combination of the texture of the cotton candy, the sweetness, and the texture/taste of the pate was absolutely incredible. It worked, I tell you.
Brussel Sprouts. First off, I have to say that I fucking detest brussel sprouts. My mother made them when I was growing up and they were nothing but nasty. But these… they must have been cooked in the tears of angels, because everyone at the table scarfed these down and then battled for the remainders.
There was much more. Sometimes we were told, "Put each of these four things onto the spoon and eat them all at once." Other times we were instructed to let something warm in our mouth—such as some sort of cheese that had been prepared in such a way that after a few seconds it would dissolve into an entirely new flavor. And then there was dessert. Gods and demons wept at the perfection.
But one of the most delightful highlights was my conversation with the woman beside me—a VP in the Sony Masterworks division. It turned out that she loved science fiction, and we had an utterly amazing time (in between eating) talking about the classics and not-so-classics of SF/F books, TV and movies.
Science fiction food AND conversation, while nestled in the bowels of Hollywood. I don't think I will ever be able to top this.

Thank you, Diana. You never disappoint. Now I just have to hope my wife doesn't read this blog, or I'm going to be in big trouble when I'm in L.A. next month.
Next Monday: Another author and another meal!
Tags: Eating Authors