One of the best things about all of last year's traveling in promotion for Barsk was getting to meet other authors. Lots of local writers came out to my readings and afterwards shared a nosh and sip and the camaraderie that defines being a member of this community. Which, as it happens, is how I met this week's EATING AUTHORS guest, Darin Kennedy.
A lot of authors live double lives, and it's commonplace for a writer to have a day job in academia. We've got a lot of professors in our ranks. Less common, but far from unheard of, are physicians. Darin is one of these. Specifically, family medicine. Which begs the question (which, sadly, will not be answered here): do his patients know about his fiction?
Darin's latest novel, The Stravinksy Intrigue, is due out any day now and is the second volume in his Fugue and Fable series.

LMS: Welcome, Darin. Are you ready to share a meal?
DK: So, while enjoying a bit of pub food at Sir Edmond Halley's in Charlotte, NC after your signing in early 2016, you asked me to write about my most memorable meal. After some cogitation about whether memorable meant "good" or just "left a mark", I went with the latter.
While a novelist by night, my day job is family physician, and back in 1999, I had gone to Bolivia on a medical mission trip with my family medicine residency director, a team from his church, and several of my fellow residents. We had spent a week traveling from site to site, mostly treating musculoskeletal pain with acetaminophen and tylenol, occasionally giving antibiotics for infection or antihypertensives for high blood pressure, and picking up a few dangerous diagnoses and advising them to seek more local medical attention.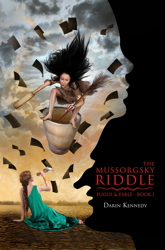 Our sponsor while we were there were was the Bolivian Air Force and on the last day of our trip, we were invited to dine in the dining hall with a multitude of young students who were in military school to eventually be a part of the service there in Bolivia. As honored guests, we were seated at the head of the room much like Dumbledore and the faculty at Hogwarts. Let me tell you, they pulled out all the stops.
The first thing I noticed was the barbecued pig. Yes, the entire pig. Those scenes in the movies where there is a whole barbecued pig with an apple in its mouth resting on the table and waiting to be eaten? Seen it. Ate it. No problem. What was being cooked in the pots, on the other hand, was another story altogether.
We were set to eat "rabbit" — or so it was called. So, we were in line to get "rabbit" out of a pot, but as you got up to the front of the line, one of the students would remove the lid, dip tongs into boiling water, and pull out something that looked very much to me like a squirrel and put it on your plate. The whole thing. Resting on its back. Its organs exposed like the frog you dissected in seventh grade. Its buck teeth forever stilled and its still furry feet pointing up at the sky.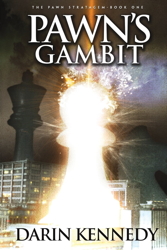 Now, as someone who took a course in gross anatomy and had to dissect a human cadaver for an entire semester, this shouldn't have bothered me, but as we got back to the head table, things took a turn. My stomach was having none of the imagery my eyes were providing. I ate a few bites, but mostly stuck with the barbecued pork, which was quite good. My most vivid memory was of the kid on our team sitting next to me poking at the liver of his "rabbit" with his fork like he was "The Visible Pillsbury Doughboy" and laughing. Seventeen years later, and I still remember exactly what I said.
"Stop that or I promise when I vomit, it will be on you."
Fortunately, he stopped, and I didn't have to carry through with my threat / promise, and the rest of the meal went smoothly. But I will never forget the motto I learned that day.
"Food shouldn't have feet."

Thanks, Darin. There's a joke there, somewhere, about food that's "free range," but by and large I have to agree with you. No feet.
Next Monday: Another author and another meal!
Tags: Eating Authors