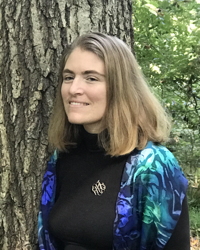 Earlier this year, I took on the role of mentor for another writer, Brian Thorne, and together we've been working on two different series of books. Despite the surprise change in my health status, I'm still hoping you'll see the first results of these efforts before the year's end. I tell you this because it's a segue to this week's EATING AUTHOR guest. You see, Brian recently brought Clara Martin to my attention. Like Brian, Clara is a veteran, and just a few weeks ago released her first novel, Kingdom of the Northern Sun, the first volume of her Revolution series.
As she mentions below, Clara grew up as a Navy brat and perforce moved around a lot, both within the US and country to country. She ultimately jumped ship (see what I did there?) and joined the Army and attended the University of Virginia on an Army ROTC scholarship. After four years of service, she found herself medically retired. A civilian again, she became a Sexual Assault Specialist, a substitute teacher, and most recently a novelist.
But service still defines who she is. She's volunteered on the Rape, Abuse, Incest National Network, the IMAlive Crisis Chatline, and the National Suicide Prevention Lifeline. She's also a proud member of Team Rubicon, a disaster relief nonprofit composed of veterans, first responders, and kick-ass civilians. And did I mention? 10% of the sales of this first novel go to IMAlive and Team Rubicon.

LMS: Welcome, Clara. Congratulations on your debut novel. But now, let's get down to it, what's your most memorable meal?
CM: When I was eleven, my best friend took me out to eat.
We lived in Japan at the time – Navy brat! – and Fumiko's father owned a sushi bar. Fumiko, several years older than I, thought I needed to Experience Japanese Culture. So, one night she invited me to her father's sushi bar for dinner.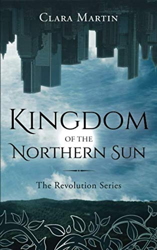 I was a bit nervous, but gamely went along; I'd been learning Japanese and thought this the perfect time to practice it. We got to the bar, a small, brightly lit place, with a long counter running from one end to the other; we sat down, our reflections peering back at ourselves from the glass separating us from the cook; and Fumiko pointed out what she thought I should order on the laminated menus in front of us. I nodded, and, in my best Japanese, told the cook. He peered curiously at my face – and brought out a dish of raw fish, piled high on rice.
I swallowed. That wasn't what I had intended to order. I thought I'd been getting steamed fish wrapped in seaweed roll. That had been what Fumiko had suggested… too late now.
Carefully, I picked a piece up with a chopstick.
And dropped it on my pants.

Thanks, Clara. As a huge sushi fan, I weep for that lost morsel. Such an epic tradgedy. It's the kind of moment that can define a person's entire life. Fortunately, this is why we have time machines. Oh, wait, never mind, sorry, I'm not supposed to talk about that.
Next Monday: Another author and another meal!
Want to never miss an installment of EATING AUTHORS?
Click this link and sign up for a weekly email to bring you here as soon as they post.
Tags: Eating Authors