Last November, I did a few panels as part of the online experience that was Philcon in 2020. It was a fine time to connect with fans, see some old friends, and meet a few new folks. That last group included this week's EATING AUTHORS guest, Christopher D. Ochs, a co-panelist on a session entitled "Writing For Aliens: Cities Without Stairs?"
Not only was Christopher a great panelist, but as it turned out he resides just "up the road" from me in Pennslyvania's Lehigh Valley. And yet somehow our paths had never crossed. Seriously? It took a virtual Philcon (which, it must be acknowledged, hasn't been in either Philadelphia or even Pennsylvania for years) to bring us together. So, okay, I suppose I should be grateful for the pandemic for that.
Christopher is one of those authors who can draw on a wide range of experiences for his fiction. He's worked in physics, mathematics, and electrical engineering, as well as putting in time doing CGI animation, playing classical organ music, and providing voice talent for radio, DVD and anime conventions.
Somewhere in there he even finds time to write. His latest book novel, My Friend Jackson, came out this past October. If you've not read his work, why not end the year by picking up a copy?

LMS: Welcome, Christopher. What would you consider your most memorable meal?
CDO: I have trouble with questions that begin with "what's your favorite" "what's the best" or "what's the most?" It's difficult for me to choose a single "favorite" of anything, and my take on "most" changes from day to day, from mood to mood. For all I know it may even vary depending on the phase of the moon. And that of course assumes my memory is in full working order. So, I'm afraid I can only reduce "most memorable" to two instances.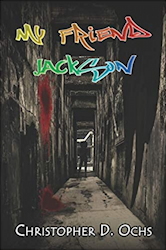 I love Chinese cooking – mostly the Americanized style, but I relish the occasional foray into authentic recipes. One of my favorite dishes is hot & sour soup. I order it whenever I visit a new Oriental restaurant, using it as a standard by which I measure the establishment's quality. If the soup is the same glutinous mess as that found in so many soy-sauce-soaked hack joints, I set my expectations appropriately lower for the rest of the meal. On the other hand, if it has ingredients and textures that indicate it was made fresh from a genuine family recipe, my mouth waters for the main dish to come.
Knowing my fondness for authentic Chinese recipes, my sister-in-law gave me Chinese Cooking by Yan Kit Martin. The contents of the book raised my eyebrows starting with the first recipe, as every ingredient was listed in both English and in Mandarin, so to make it easier to find said staples at your friendly neighborhood Oriental food store. In this marvelous book I found the most delectable recipes: Kung Pao Chicken, Ants Climbing a Tree, Eight Treasures, and last but not least, Hot & Sour Soup. It included instructions on how to prepare the stock from scratch, how to marinate the pork. Ingredients included matchstick bamboo, golden needles, potato starch, and heaping helpings of wood ears and cloud ears — usually sold dried in packets, labeled as "Chinese Vegetable." (Strange, I'm quite sure that my 7th-grade biology teacher taught me mushrooms were NOT a vegetable.)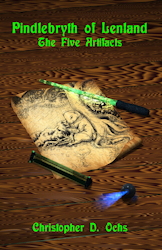 I followed the recipe to the letter, ending up with not a goopy soup, but a hearty stew unlike I had sampled in any Oriental eatery to date. It was beyond delicious! But if it weren't for the recipe book's photograph of the finished dish, I would've convinced myself that I somehow messed up the recipe. (It's been known to happen!)
Fast forward a few years. My girlfriend and I were attending an anime convention in San Francisco. While there, it was a moral imperative to visit Chinatown. And what would such a trip be without sampling the local cuisine? We stopped in at Z&Y Restaurant, a fine establishment on Jackson St., with a reputation for spicy dishes. I ordered my usual bowl of Hot & Sour Soup and Kung Pao Shrimp.
When the soup arrived, I nearly jumped out of my seat. I stifled a scream. "They make it the way I do!" I was vindicated! And I'm happy to say, it continues to be a favorite of my friends.

Thanks, Chris. I too am a huge fan of Chinese food. I've had the pleasure to visit China three times in recent years, and enjoy massive and seemingly endless banquets. The thing that continues to astound me is how most of what we call Chinese food here in the states bears little resemblance to anything I experienced over there.
Next Monday: Another author and another meal!

NB: links to authors and books here are included as part of an Amazon Affiliate account. If you follow any of them and ultimately make a purchase Amazon rewards me with a few pennies of every dollar.
Want to never miss an installment of EATING AUTHORS?
Click this link and sign up for a weekly email to bring you here as soon as they post.
Tags: Eating Authors