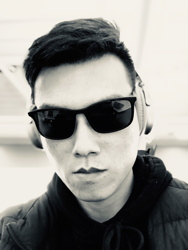 Regular readers of this blog know that I've had the privilege of visiting China three times in as many years. Each trip has involved seeing amazing places and things, as well as meeting some of China's best SF authors. Which is how I came to know this week's EATING AUTHORS guest, Chen Qiufan, as part of a group of writers from the US, Canada, England, Australia, and China, exploring the R&D division of Ant Financial. Like many Chinese who work with Americans, he has another name he uses, and so I know him as Stanley Chan.
His short fiction has appeared in translation in markets like Lightspeed, The Magazine of Fantasy & Science Fiction, and Clarkesworld. Two months ago, English readers got the chance to experience his longer work with the release of the translation of Waste Tide (translated by Ken Liu). What you may not know is that Stanley has been celebrated in his native language for years! He's won Taiwan's Dragon Fantasy Award, as well as China's Galaxy and Nebula Awards.
In addition to his award winning short and long fiction, Stanley is also a screenwriter and an evangelist for the growing wave of Chinese science fiction throughout the world. It keeps him pretty busy. I don't know how he finds the time for it all, but I was very pleased last May when he came by to visit with me while I was in Beijing. Naturally, I invited him to share a meal that stood out in his mind, in this case one that haunts him still.

LMS: Welcome, Stanley. Tell me about your most memorable meal.
CQ: It was almost ten years ago while I was working for Google. We had small NGO groups in the company organizing employees to participate in charity or social activities such as public education on the search engine, donations for poverty children, etc. And Google matched an equal share of money as we donated as part of our culture benefit, which was quite encouraging.
One sunny weekday, we were organized to visit a orphanage named "Golden Sun" founded by a private sector. The founder was a 50 year old lady with a warm smile on her face. Everyone called her "Granny Zhang." She used to be a government staffer working in the prison. There are many children whose parents were in jail and had no other family or relatives to take care of them. They didn't fit into the category defined by the terms of the orphan adoption policy, and so could not be received by the official orphanage. Thus Granny Zhang founded the organization, to raise and take care of all these children, and got funding from all over the world.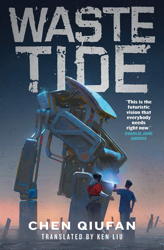 We played with the kids, bringing them books, clothes and toys. They seemed to be very happy in a understandable way but also I realized they all looked very pale and thin. At lunch time, Granny Zhang told us all the food was prepared by the kids. The vegetables and fruits were grown in the yard, the eggs were given by the hens, and the kids had baked the bread themselves. The kids served the food to the table, and then stood still, in a line, head down, just like servants or something worse. This made me really uncomfortable. I suggested that we could all have lunch together. But Granny Zhang rejected, saying "The kids shall not eat before the performance." One boy looked up, peeking at the food on the table. I could tell he was really hungry. But we were the guests, so we obeyed the rules.
The performance began with kids singing and dancing. It was poorly designed, off the key, mostly about praising the happy life and their protector, Granny Zhang. The kids smiled so hard that I felt they had to befaking. We applauded after the show. The kids couldn't wait to rush to the tables. Granny Zhang yelled at them, "Behave, your bad manner was from your parents. You shall behave before our honored guests!" We were kind of shocked but no one said anything since she's Granny Zhang, the savior of all these kids.
I couldn't quite recall the taste of that simple meal. I believed the vegetables were fresh and the bread was soft and sweet. But the whole atmosphere was weird enough. All the kids swallowed food like they'd been starved for quite a time. The boy who peeked at the food choked on an egg. Something was wrong here, very different from the media reports, not to mention all those celebrities' picture on the wall. But we said nothing. Everyone just keep chewing and thinking about getting out as soon as possible.
Not long after our visit, the scandal was revealed. Granny Zhang used the kids to raise funds that she put into her own pocket. The food and other resources donated for the kids were sold or left to rot in a warehouse. She never fulfilled the needs of those children. She'd used the same methods she'd used in the prison, training and restricting the kids as they were prisoners just like their parents. Even worse, some sexual abuse happened in the orphanage.
Too many thoughts rushed into my mind after reading the shocking news. The memory of that bizarre lunch emerged. It all makes sense to me now. Why did none of us said anything and accepted it as some kind of rule? Where will all those kids be sent? Is there anything we can do to avoid this from happening in the future? There are more questions than answers I can come out with. And there is always a choking boy in my mind, reminding me about that meal, about the blindness and indifference among us.

Thanks, Stanley. A meal like that would stay with a long time. I suspect it also served to fuel some of your writing and that Granny Zhang will show up, in some form, in your fiction.
Next Monday: Another author and another meal!
Want to never miss an installment of EATING AUTHORS?
Click this link and sign up for a weekly email to bring you here as soon as they post.
Tags: Eating Authors