We're warming up again, but in the past week Philadelphia broke a twenty-three year record of not dropping below zero degrees. I foolishly spent too much time shoveling snow in single digit weather but the less said of that the better. Instead, let's segue over to EATING AUTHORS and this week's guest, Catherine Schaff-Stump. It's fair to say that I've long been a fan of Cath's short fiction, having acquired stories for various Paper Golem projects.
Cath's a graduate of both the Viable Paradise workshop and the Taos Toolbox master class. And if you don't already know her for her fiction, you've likely heard her voice, as she's is one of the hosts of Unreliable Narrators, one of the funnest podcasts out there.
Her most recent book, published last September, is The Vessel of Ra, a YA Gothic fantasy and the the first volume of a proposed Klaereon Scroll series. I encourage you to check it out.

LMS: Welcome, Catherine. Talk to me about your most memorable meal.
CS-S: My husband Bryon and I are Disney people. We were brainwashed by consumer culture as children, and as both of us grew up poor, Disney was this Holy Grail of vacation for us, much touted on television in living color. We wanted to live in that Disney magic, just like Uncle Walt spoon-fed it to us. As adults, we recognize rampant consumerism when we see it, but dang if we still didn't want to go to the Disney theme parks and try to revel in the dream that was sold to us several console televisions ago in the past.
So we did. The first time Bryon and I went to Disney was 1996. It was splendid. We rode the Haunted Mansion three times in a row. We discovered that not only were the various theme parks wonderful, but also fantastic was Disney food.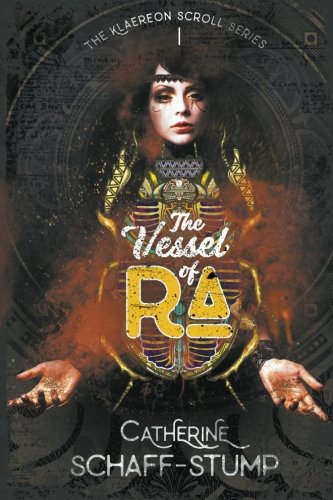 You, gentle reader are probably thinking about corn dogs right now, but I am here to tell you that with some planning (reservations six months ahead kind of planning) you too can sample the pretzel rolls of the Canada pavilion, quiche cooked by Remy from Ratatouille, the tangine of Morocco, and even the flank steak of the Liberty Tavern. If you are truly romantic, maybe your husband will roll you a meatball with his nose at Tony's Town Square while you are sitting by the Lady and the Tramp statue.
However, it is not Disney who is responsible for the most delicious meal I have ever had, although it was in Orlando, and I was there because of Disney. Sometimes you eat outside of the park. I've always been intrigued by the giant pineapple at Disney Springs (kind of a mall for Orlando tourists who want a little Disney, but aren't lining up for the e-tickets). There is a restaurant with a giant Tyrannosaurus outside of it (aptly titled The T-Rex Café) and there is a giant silver pineapple. Hey? Who wouldn't want to eat in a giant silver pineapple? So, reservations were made, and my culinary life was irrevocably changed.
Now, with apologies to Nickelodeon: Who cooks in a pineapple under the sea?
The answer might surprise you…Gloria Estefan!
Yes, people from the Eighties, Gloria Estefan. She of the Miami Sound Machine. And yes, Miami Sound Machine does, in fact, belt out a very good tune. However, it turns out that Gloria Estefan has a second career as well—a delicious, crunchy second career. Gloria and her husband Emilio are restaurateurs who celebrate Cuban food and culture. The first Bongos was opened in 1992 in Miami, and one opened at Disney Springs in 1997. Bryon and I wandered in there one night, beginning our love affair with Cuban cuisine, which may now be my favorite kind.
As is often the wisest thing to do with an awarding winning restaurant, we decided to put ourselves in the hands of the wait staff. The young lady who helped us out told us the things we had to try that they were most famous for: Croquetas de Jamin Tradicionales and Vaca Frita.
The croquetas were tasty, a concoction of a case of mashed potato blended with spices enveloping a lively ham covered by a creamy bechamel sauce. As an appetizer they were tasty, but I've had food that good before in other establishments.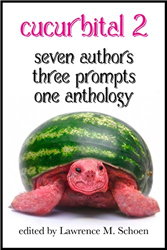 Vaca Frita on the other hand? This terrific dish was skirt steak soaked in the citrusy goodness of delicious Cuban mojo, then rendered crispy so it had a sort of breaking point as you crunched into it, an interplay between chewy jerky and al dente pasta. Each mouthful sang and danced in our mouths. There was a giant platter of it, and like the red shoes of cuisine, you wanted to stop eating as you were satisfied, but you couldn't stop yourself. One plate would have been enough for the two of us. We were heartbroken not to finish all of it.
Seeking Cuban food became a quest for us after that. We do have a Cuban restaurant in Cedar Rapids and the food is fine. There is a passable Ropa Vieja, good plantains, and solid Cubanos. And in Minneapolis, that scion city of the North where one would be amazed to find Cuban food, there is Victor's 1959 Café, where the crab cakes are divine.
But we know, the husband and I, that the best place to find Cuban food is where we started enjoying it at Bongo's. In my dreams I envision heaping platters of picadillo, lechon asada, and flan. Oh yeah. I can enjoy all that. But in my heart I'll be thinking about vaca frita.

Thanks, Catherine. I'm of that same age, having grown up in southern California with a kitchen drawer full of unused B-tickets. A few years back I interviewed several executive chefs from the collection of Disney's Orlando parks. Not a corn dog among them.
Next Monday: Another author and another meal!
Want to never miss an installment of EATING AUTHORS?
Click this link and sign up for a weekly email to bring you here as soon as they post.
Tags: Eating Authors