In just a couple days I'm flying out to the west coast, of Canada, to be the author GoH at VancouFur. It's my first time at a Furry convention, and that, along with crossing the country, struck me as about as good a setup for this week's EATING AUTHORS guest as I'm likely to get. Camilla Ochlan lives in the greater L.A. area of southern California, which is about as west coast as you can get. And that's a good thing because along with co-author Bonita Gutierrez, Camilla is responsible for The Werewolf Whisperer series, which contrary to the late, great Warren Zevon, sets the Werewolf Apocalypse in Los Angeles.
Having established her supernatural cred with werewolves, Camilla is moving on to her next project. She'll be tapping into her passion for Dungeons and Dragons and drawing on her decades of play to co-author a new YA High Fantasy series.

LMS: Welcome, Camilla. Tell me about your favorite meal (and bonus points if it happened to be at Lee Ho Fook's).
CO: I love food. I really love food. I've enjoyed everything from Hong Kong street food to a sprawling lunch at Napa's French Laundry that left me in a food coma for a day and a half.
My adventure with food began when I was four and my grandmother treated me to an exquisite meal of frog's legs and orange Fanta at a fancy Bavarian hotel. That was also my first experience with room service.
All of which of course makes me sound like an obnoxious total food nerd. And maybe I am. But there's a dark side to my food love: I am completely incompetent in the kitchen and would probably starve if left to my own devices. I have burnt hard boiled eggs. I've nearly set my hair on fire boiling water.
Cleverly though, I married a wonderful man who is also a phenomenal chef and loves to cook. So when it comes to the most memorable meal in my life, I have to go back to 2013, to an eleven course birthday dinner he prepared for me.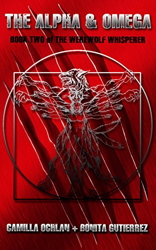 This was the to-die-for menu: Course one, roasted beet and goat cheese with chili basil oil. Course two: savory custard with toasted mushroom, pancetta, chive, crème fraîche and salmon caviar (served in the egg shell). Course three: celery root and fennel soup. Course four: Littleneck clams and chorizo in ale broth with toasted baguette. Course five: fettuccine with Tuscan kale, pancetta, shallot and fried egg. Course six: Meyer lemon sorbet. Course seven: Moroccan-spiced lamb chops with apricot and prune. Course eight: Beef Wellington with burnt Brussels sprouts and rosemary roasted potatoes. Course nine: red velvet crème brûlée with cream cheese frosting and shaved dark chocolate. Course ten: homemade five spice ice cream with bacon and maple. Course eleven: cheese board with quince paste and baguette. Six close friends joined us, and we all still talk about that night.

Thanks, Camilla. But… it was your birthday, where's the cake? Surely your husband didn't try to pass crème brûlée (red velvet notwithstanding) as cake!
Next Monday: Another author and another meal!
Tags: Eating Authors