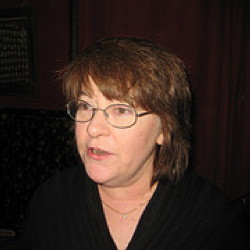 I don't know about you, but the past week was pretty crazy for me. It will get topped off a bit later this Monday morning when I drop by the post office and mail the manuscript of my new novel to Tor Books. Yay, me. But because I'm a wee bit anxious, I thought maybe I could invoke some good karma and bring in Beth Bernobich, another Tor author, as this week's guest. It probably doesn't that she was born in nearby Landsdowne, PA.
Beth's latest book, Allegiance, is the third volume in her River of Souls series (which also includes a couple shorter pieces published on the Tor.com website), a fantasy that tells the story of the teenaged daughter of a cruel and wealthy merchant who arranges her to be married to off to an even crueler and wealthier man, resulting in her running away, and her adventures really take off from there.
Her other works include her series Éireann and Lóng City (the latter series begins with a short story in the Magic in the Mirrorstone anthology, which is where I first started reading her). In addition, she has a marvelous short story collection, A Handful of Pearls & Other Stories, from Lethe Press.
And finally, no introduction of Beth could be complete, without mentioning that she won the Romantic Times 2010 Reviewer's Choice Award for Best Epic Fantasy with her first novel, Passion Play.

LMS: Welcome, Beth. What stands out as your most memorable meal?
BB: It took me a while to choose which meal was my most memorable, but as I was checking out our vacation photos from 2012, I knew I had to tell the story about our amazing dinner in Ostia Antica, on the outskirts of Rome.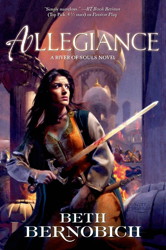 The trip itself was a somewhat delayed celebration of our twentieth wedding anniversary. Our main destination for the week was Florence, but we wanted to spend the first day in Ostia, exploring the ruins of the old port city, so we booked rooms at an inn called Rodrigo De Vivar Resorts & Country. The reviews on Trip Advisor included comments such as "quirky," "a bit different," and "relaxing once you find it." And they weren't kidding about the "once you find it" part. The inn has rooms scattered all over the town and into the surrounding countryside. The main office itself is located outside the town center, half a mile or so down an unpaved road through farm fields, among a collection of old stone buildings and towers with some goats and chickens wandering around in the dirt yard.
Once we located the office itself, things went smoothly. We didn't have a car, but the woman at the front desk arranged for the inn's car to ferry us and our luggage to our rooms, which were back in the town center. We also signed up to have dinner at the inn's restaurant, around the corner from next to the main office, so the woman told us someone would pick us up at 8PM.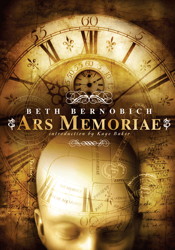 Quirky, as I said. But we were definitely in a quirky mood.
At 8PM we left our rooms to find a solitary car parked in the cobblestone square. The pleasant young man waiting by the car introduced himself as our driver for the evening, and drove us back to the collection of stone buildings. Most of them were dark, but the main office still had one window lit. Our driver unlocked the door and ushered us into a small pleasant room with three tables. Once we were seated, he changed into a white chef's jacket and explained that the dinner was a fixed menu, and that all the food came from the farm run by the inn. There would be seven courses, he added.
And oh, oh what courses they were. Homemade polenta drizzled with a tangy sauce. (And I don't normally like polenta.) An enormous, exquisite antipasto. Two courses of homemade pasta, one with cheeses, and one with a rich veal sauce. A dish of roasted lamb and new potatoes (delicately seasoned). A selection of splendid red wines from local vineyards. And as we ate, the young man prepared our next course and sang along with an Italian pop music station. It was everything we had hoped for–quirky, delicious, and a very relaxing ending to our first day in Italy.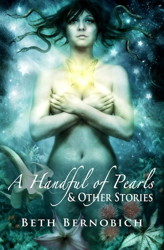 There was one difficulty. Right around the fifth course we realized could not make it through to the end, no matter how much we wanted to. We sampled the last two dishes of the main meal, then sadly told our cook that we adored his creation, but we simply could not eat anything more. "No dessert?" he said, as though we had confessed a terrible crime. "Perhaps an aperitif?"
An aperitif. The bill settled. Then our cook changed himself once more into our driver and drove us along the dark roads back to Ostia and our rooms.
A truly delectable and memorable meal.

Thanks, Beth. It sounds like a remarkable anniversary meal (though I'd probably have gone for the dessert myself).
Next Monday: Another author and another meal!
Tags: Eating Authors