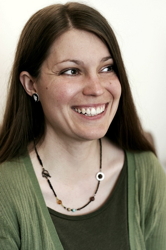 This past Friday I was down in DC doing two final appearances to mark the official end of a year of traveling around and promoting Barsk, one at the Library of Congress, and the other at a meeting of the Washington Science Fiction Association. All in all, I spent 114 days of 2016 traveling to conventions and signings and readings. That's almost a third of the year on the road. What was I thinking? Just typing about it makes me tired.
And it's as close as I'm going to get to a decent segue to this week's EATING AUTHORS guest, Becky Chambers, whose first novel, The Long Way to a Small, Angry Planet, may well be the most delightful space adventure I've ever read. Which is why you shouldn't be surprised to learn it was nominated for both the Arthur C. Clarke and British Fantasy awards. Better still, it's only the first book in her Wayfarer series. But wait, best of all, according to her Twitter page (which contradicts the presumably older website), she's working on the third book even as we speak.
Doubtless, many of you are waiting to read that third book right now. And I confess, I feel a little guilty distracting Becky with emails asking her come and talk about food. Alas, not guilty enough to stop myself though.

LMS: Welcome, Becky. Assuming red coast bugs are purely fictional (at least for now), what's your most memorable meal?
BC: I've had a lot of good food. I've been taken to fancy restaurants where every plate looks like an arts-and-crafts project. I've had hole-in-the-wall ramen that fills me with yearning whenever I remember it. I've been to a shop where basically all they have is a whole roast pig and rolls to divvy it up into, and when the pig's gone, the shop closes. But when asked what my most memorable meal was, I slapped down the first thing that sprang to mind. I said, no, no, you can't write about that. That wasn't a good meal. That's not what he's after. But the more I wracked my brain for a worthier standout, the more I got stuck on that first thing. So, fine. Here's a story about a store-bought roast chicken and a cheap bottle of sparkling pear cider.
This was March 2005, and I was on my inaugural trip to Iceland, visiting my then-internet-girlfriend-now-wife (because I get this question often: we met on a Star Trek forum). Now, I've since lived in Iceland, so I can tell you with certainty that March is not one of the country's most attractive months. The snow is old, the wind is merciless. Any unpaved ground is a miserable mix of thick mud and thin ice, heralding the beginning of a long, mucky thaw. At the time, yours truly was a dumb college kid from Southern California who had never been in the snow and considered anything below fifty degrees to be inhumane. But off-season plane tickets were what I could afford (and barely – I'd been scrounging and hoarding for months), so March it was.
Most of the trip was spent in the capital area, but one day, my other half and I bundled into a borrowed car and headed for Thingvellir, one of Iceland's most famous national parks. Geologically, it's the rift between the European and North American tectonic plates. Historically, it's where the viking chieftains gathered each year to hash out laws and serve justice. It's a place of pillars and hollows, of great igneous bulwarks that shift suddenly into wide mossy expanses. It was like nowhere I'd ever been before, and I was giddy over it. I ran inexpertly through snow and mud, falling often, caring not a whit. I climbed up to get a better view of the cliffs. I knelt down to examine the puffy moss. It was magic. It was an adventure, good and proper. And by the end, I was absolutely starving.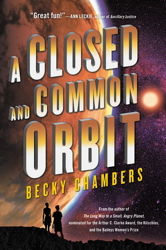 Icelanders do a thing my Los Angeles-born brain has never been able to accept: they leave groceries in the car for hours. Just…in the car, without a cooler, without concern. They do this with raw meat. They do it with yogurt, ice cream, chocolate. They do this because they live by different laws of nature, wherein things you leave in a car do not turn into a melted mass of salmonella and woe within fifteen minutes. So you can imagine my initial hesitancy when I was presented with a roast chicken that had been sitting in the trunk for god knows how long. But I was young enough to still possess belief in my own immortality. More importantly, I was hungry.
There is something about goofing off outdoors that works up an appetite for the simple things, that makes something as mundane as jerky or an apple feel like a real treat. A roast chicken under those circumstances is downright lavish. We sat on a stone wall, she and I, eating the bird with our hands, passing a bottle of cider back and forth. They were both perfectly chilled, like they'd just come out of the fridge. Cold chicken is a satisfying thing to nibble on by base, but the minute my shivering, well-exercised body detected good protein and salt, I couldn't get enough. And that cider, that cheap, sugar-laden cider that was basically soda in everything but name…a sommelier could not have found a better pairing in that moment. My hands were freezing — this was not food I could consume with wool mittens on — but I didn't rush. I savored, smiling with every mouthful as we ate in silence, looking out over a frozen lake. It was the best meal I've ever had.

Thanks, Becky. You make me want to book the next flight to Iceland. Well, maybe not the next one. Maybe I'll wait till summer.
Next Monday: Another author and another meal!
Tags: Eating Authors