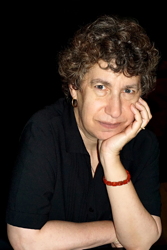 * * * Edited to add: I got it wrong below. Barbara's mosaic novel is not forthcoming later this year, it's been out since June of last year. Sorry about that. Or as the Klingons might say, HIvqa' veqlargh. * * *
Today's an exciting day. About the same time this blog posts hits the interweb, I'll be getting ready for a bone marrow biopsy (my fourth in the past seven months or so). The purpose of this procedure is to check in on my new immune system and see if it worked and left me (at least for now) free of cancerous cells.
Naturally, I have a little anxiety about this, but only a little. Of bigger concern in our covid-19 world is that I have to go to a hospital for this and there will be sick people there. Likely not folks who knowingly have the corona virus, but who knows. I will have my N95 mask at the ready.
But let's shift to a happier topic: As some of you will recall, last year I was among the authors invited to play in Chuck Gannon's sandbox. The result was the anthology Lost Signals. I love reading books like this. It's a chance to see the familiar from a number of fresh perspectives. That volume was my first opportunity to experience it for myself. And among the privileged authors whom Chuck had invited was Barbara Krasnoff, this week's EATING AUTHORS guest.
Barbara is a past Nebula award finalist, and probably most known as a short story writer, but she's also written YA nonfiction and pays the bills as a freelance reviewer and technical writer. Her forthcoming book, The History of Soul 2065, is a mosaic novel that follows two generations of Jewish families. It's going to blow your mind.
If you're within hailing distance of Philadelphia, you can see Barbara live in a few months. She'll be one of the authors reading at Galactic Philadelphia's June event (assuming that by then we've moved past the current constraints imposed by the Corona virus pandemic).

LMS: Welcome, Barbara. Please tell me about your most memorable meal.
BK: I have always been a fan of 18th and 19th century British literature — Dickens, Austin, the Brontes, Collins — and so after I graduated college, I decided to save up my money so I could take a trip to Great Britain. I got a job as an editorial assistant at a travel magazine, lived with my parents, and saved up for two years. Then I bid farewell to my job, bought an airplane ticket, arranged to spend the first three nights at what sounded like a reasonably priced London hotel, and went off on my adventure. I was 23.
On the flight over, I met a young woman a little older than myself. We hit it off immediately, and since she didn't have any place to stay (her boyfriend had split up with her the day before they were due to go, leaving her only with the plane ticket), we decided to share my room.
The plane landed in London early in the morning. We shared our cab with an older couple — a husband and wife — who, it turned out, had reservations at the same hotel. The woman, obviously the more outgoing of the two, chatted happily with us all the way.
The hotel turned out to be a large, run-down, old-fashioned building that looked as if it hadn't been refurbished since Edwardian times. We were surrounded by scarred, dark wood, seats with stuffed cushions curved by years of use, and a few lamps unenthusiastically pretending to light the lobby. I wouldn't have been surprised if we'd been greeted by a ghost; instead, the staff was made up of a group of not-quite-awake, resentful men who reluctantly showed us into what they called the tea room — equally dark, equally dusty. Our rooms, they told us, would be ready in about an hour. Maybe.
One problem: we were all famished. The food on the airplane (they were still serving meals on airplanes) had been practically inedible, and according to the staff, no restaurants in the area were open yet. The older woman waylaid one of the hotel staff and asked whether they had anything to eat. The kitchen is closed, he told us, but then admitted reluctantly that they could probably manage some sandwiches. Perfect! The woman immediately ordered enough sandwiches for all four of us.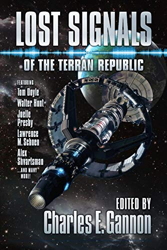 About 15 minutes later, the man came out with a small tray of tiny finger sandwiches — thin slices of white bread with the crusts cut off, with some kind of fish paste spread so stingily that you had to squint to find it. My friend and I stared at each other, dismayed. I felt like crying. Was this my welcome to my great adventure?
Luckily, the older woman wasn't at all fazed. "This is ridiculous," she said loudly, apparently unashamed to act the pushy American. "We're four hungry adults, and this won't feed a flea. Where is your kitchen?"
I was astounded at her chutzpah, but obviously the staffer felt he wasn't being paid enough to argue with an apparently crazy woman and led her to the kitchen. A few minutes later, the two of them came out pushing a cart laden with thick ham and cheese sandwiches and a large pot of tea.
They were the most delicious sandwiches I think I have ever eaten.

Thanks, Barbara. Sometimes it's good to be the ugly American, albeit maybe not so much in the current political climate. Then again, it's not like most of us are doing any traveling in the near future.
Next Monday: Another author and another meal!

NB: links to authors and books here are included as part of an Amazon Affiliate account. If you follow any of them and ultimately make a purchase Amazon rewards me with a few pennies of every dollar.
Want to never miss an installment of EATING AUTHORS?
Click this link and sign up for a weekly email to bring you here as soon as they post.
Tags: Eating Authors