Hello and welcome to the second and last of this year's special Campbell Award nominee editions of EATING AUTHORS. This is scheduled to post on Memorial Day, arguably the busiest convention day of the year (as I type this, I'm away at BayCon), so I'll understand if you don't read this today, but maybe come by later in the week after you've recovered from your own travels.
As detailed last week, of the five authors nominated for this year's award, Sebastien de Castell has already shared his memories of a meal (back on July 27th of last year), Andy Weir was too busy with other projects, Pierce Brown could not be reached, and Brian Niemeier was featured last week. Which brings us to this week's guest, Alyssa Wong, who likely may already be known to you, as her short fiction has been nominated for the Pushcart Prize, the Bram Stoker Award, the Locus Award, and the Shirley Jackson Award. Oh, and earlier this month she took home the Nebula Award for Best Short of 2015.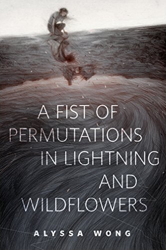 LMS: Welcome, Alyssa. What's your most memorable meal?
AW: I am a huge, huge sucker for home cooking. Whenever I visit my parents' home in the southwest, my mother always makes ribs: oven-baked, with a sweet and savory tomato-and-soy-sauce-based sauce. It's warm, familiar, and always puts me at ease. And it's best with fresh-steamed jasmine rice and sautéed broccoli and onions in oyster sauce.
I've tried to make it a few times, but I'm still working on getting it right. It takes a long time to make, and the fact that my mother puts so much time and effort into her cooking is something that inspires me to work harder and devote more time to all creative areas of my life.

Thanks, Alyssa. I think it's a truism that to properly prepare ribs you need to cook them for a full day. I like your mother already; what time should I come over for dinner?
Next Monday: Another author and another meal!
Tags: Eating Authors