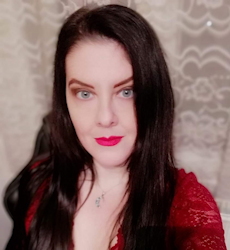 The past week has seen a splurge of warmer days, resulting the banishment of the mounds of snow and ice all around, and the opportunity for me to take several long walks (sometimes with my dog and sometimes as an opportunity to dictate fiction). I've balanced those glorious jaunts with periods of fatigue, as my body still tires at any serious effort of exertion, which is frustrating but also a reminder that I am still pushing myself to discover my limits by exceeding them.
Like so many, my contact with the wider world is still limited to social media, but I am pleased to note a change there: fewer reports of loved ones affected by the pandemic and more reports of people receiving vaccinations. The US just marked a one year anniversary and approximately 528,000 COVID-related deaths. Sobering numbers that elicit a range of reactions. I'm lucky, I suppose. I don't need to leave my home to write my books. My other medical travails have distracted me from the stresses most are experiencing. I can wrap myself in an illusion of normalcy, even as I continue wearing a mask, washing my hands, and practicing social distancing.
For me, part of "normal" is bringing you a weekly memorable meal from a different author, as I've been doing for ten years. This week's EATING AUTHORS guest is Alina Giuchici, and I think she qualifies as different. Here are a few things you need to know about her: First, she's from Transylvania, and I've included a wikipedia link in case you don't believe me. Second, she likes shoes, knives, and chocolate. And third and possibly most importantly for our purposes, she writes Paranormal Romance Reverse Harem novels, which may well be the "nichiest" of niche markets.
Her most recent novel, Protecting Hades, will be released in five days on Saturday. It's the first book in her new Chronicles of the Huntress series, which she describes as "a fantasy slow burn hellhound shifter reverse harem romance." In other words, something for nearly everyone.

LMS: Welcome, Alina. Tell me about your most memorable meal.
AG: I am going to take a walk down memory lane and invite you with me to the whitewashed shore of the Adriatic Sea.
It was long time ago, right after the new millennium dawned on us. I found myself at a young age, with my heart full of dreams and my pockets rather empty like many other young people my age.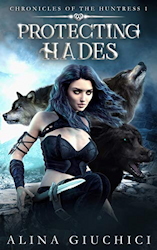 It was summer and together with my boyfriend from then and a few friends we decided to split the costs for fuel and drive down to the beach of the Adriatic Sea. It was long before Dubrovnik became famous for being the location where GOT was set. We made it there in my boyfriend's old beat up VW Golf, I won't forget that car, shifting gears was a nightmare because you never really knew what gear you where in. It was older than me and in need of either a lot of beauty treatments or retirement.
Like many other young couples we had a huge fight the second day after our arrival, and I ended storming away, with ten euro in my pocket and the wish to slap his face.
That evening I walked around and decided that it was best to make him worry about me and think that I spent the night somewhere else.
After walking up and down the beautiful sandy beach of Budva and wondering once again at the color spectacle of the sunset, my steps took me towards old town, a citadel built during medieval times that was now the heart of the party.
I was not feeling like staying close to the places with music, so I walked until I found a remote part of town. It looked as if it was a part where locals were mostly walking around because instead of being surrounded by all possible languages I was hearing people talking Serbian.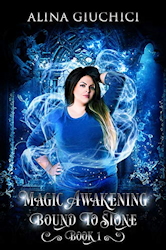 A small cozy looking hole in the wall restaurant that was showing towards the cliffs attracted my attention. There were a few guests but not too many. In a time before the smart phone, I sat down at a table alone. Soon after I sat, a young waitress came to pick my order. I settled for French fries and coffee because I was not sure how much the 10 euro in my pocket would stretch.
She returned, and brought also a plate of clams, with compliments from the chef. I looked around, all the other tables had clams too. She explained half in Serbian and half in a broken German that the chef is new and he tries a new dish and he wants honest opinions.
I never had clams before, but there was a moment between my grumbling stomach and the delightful scent of garlic and butter and sea that tempted me to try them.
Somewhere in the distance music started to play, and the night sky was lit by thousands of stars. The sea was this wonderful presence close by, I could hear the waves breaking against the cliffs.
I tried the clams, they tasted salty and garlicky, like summer, sunshine, and sea.
The cook asked if he could join me. He didn't look at all like you would imagine a cook in a small greasy restaurant in a town in Montenegro. He looked like a cross between a sailor and a geek boy. He had a very strong accent that made it difficult for me to understand what he was saying.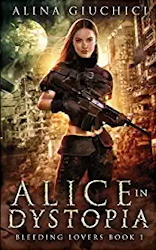 I never asked his name, but he was from Australia, that's why I had issues with his accent. He was traveling the world picking up the odd job here and there to finance the next part of the journey. I was fascinated by this guy who didn't really care about money, all he cared for was the experience that he could get. We all collect something and memories are probably the ones that no one can take away from us.
We talked about the places he saw, but the beauty of the old world was not what impressed him most. He talked about people, about ideas, about the way you remembered someone because that person made you feel something that you never experienced before.
We talked about the dish, and I concluded that he did the most awesome French fries. He confessed that they were made from frozen potatoes. We had a laugh and I promised that I'll take the secret to the grave. I think that I am breaking my promise just now.
The morning found us talking about this and that, and I even told the nameless cook about the fight with my boyfriend. He asked me if I still felt upset, if the night washed my negative feelings away. And then I understood that feelings come and go like the waves hit the shore, some are shaking us to the core but others bring new experiences from far away. We are never the ones that we were the day before, and I really really hate clams. When the first seagull flew over us, it dropped a small bomb on my nameless friend's shoulder. He took off his shirt, looked up and said "It's just a seagull doing what he does, it's not a sign!"

Thanks, Alina. I have to say, I hope you'll try clams again some time. Maybe the nameless cook didn't prepare them right. Maybe that's what the seagull was trying to tell you (and him).
Next Monday: Another author and another meal!

NB: links to authors and books here are included as part of an Amazon Affiliate account. If you follow any of them and ultimately make a purchase Amazon rewards me with a few pennies of every dollar.
Want to never miss an installment of EATING AUTHORS?
Click this link and sign up for a weekly email to bring you here as soon as they post.
Tags: Eating Authors