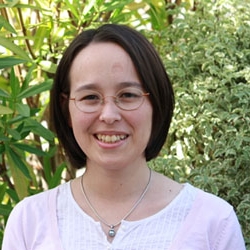 Welcome to another installment of asking authors about their favorite meals. This feature was inspired by my protagonist, the Amazing Conroy, who in addition to being a stage hypnotist is also very much a foodie.
This week, we hear from Aliette de Bodard. If you're not acquainted with Aliette, you've been missing out. She's a past winner of Writers of the Future, as well as the BSFA Award for Best Short Fiction. She's been nominated for the Campbell Award, the Hugo Award, and the Nebula Award. When it comes to novels, she's been dazzling readers with her series of Aztec Mystery Fantasies, which begins with Servant of the Underworld, and Harbinger of the Storm, and continues with Master of the House of Darts, due out in a bit over on November 3rd. She lives in Paris, France, but every now and then I manage to catch up with at a convention in the U.S.

LMS: All right, Aliette, you're up. What's your best, most memorable meal?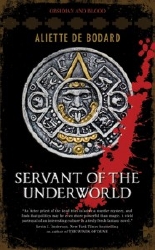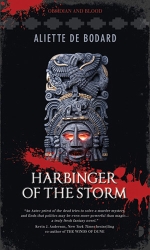 AdB: Food is very important in the family, and I remember countless good childhood meals, as well as more recent awesome dining experiences. We've tried out traditional pizza in Naples (straight from the stone oven and so good it didn't need anything more than tomato, herb and cheese); White Rose in Hoi An (a wonderful Vietnamese dish of rice flour, meat and just a touch of nuoc mam fish sauce); and wonderful South Indian cuisine in Hampi (a variety of samosas, puris, dosas and other finger-foods, eaten as we sat between the roots of a huge mango tree, staring at the river spread out below us).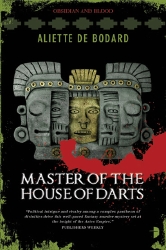 My favorite meal, though, is still a very simple thing: whenever my grandmother comes back from Saigon, she brings back rolls wrapped in rice paper (bi cuon, which are pork rolls with salad, or some other variety of pork, salad and herbs). I eat them by dipping them into homemade nuoc cham dipping sauce (which is fish sauce mixed with sugar and lime, with a sprinkling of soft chillies and garlic) , and let the mixture of tastes–from salty to slightly greasy to tart–fill my mouth. Those taste ultra-special, partly because of the cooking skills involved (I'm just not that good at getting the proportions of meat to vegetables in my own rolls), and also partly because the ingredients are just not the same in Vietnam compared to France (and this makes a big difference).
There you go. Simple, but way beyond yummy.

Thank you, Aliette. Clearly, I need to go out and experience the wonders that are to be had with fish sauce.
Next Monday: Another author and another meal!
Tags: Eating Authors