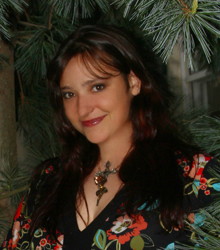 Yesterday was Mother's Day (and also my own mother's birthday — a two-fer!), so by some small stretch of the imagination I think I can declare today to be Princess Day. This is especially convenient as today's EATING AUTHOR guest is none other than the self-identifying princess Alethea Kontis.
I can honestly say I've known Alethea since before either of us had published a book (and yes, she was still both a princess and a force of nature, even back then). Her children's books are a thing of wonder, literally and figuratively. There's just something magical about anthropomorphizing the letters of the alphabet that must surely leave a young reader forever changed. Switching gears to non-fiction, she's also the co-author (with Sherrilyn Kenyon) of the hugely popular The Dark-Hunter Companion, which just goes to show what can happen when you attend a convention, meet a best selling author and just start talking. She also has several collections of essays, and I encourage you to take a look at them because, seriously, how often do you get to see the world through a princess's eyes?
But best of all (at least to me) are the books in her Woodcutter Sisters series. Reading them is like falling into the world of Andrew Lang's Fairy Books, all mixed together into one enormous tale, with the consistent logic and worldbuilding you never get in fairy tales. In other worlds, sheer brilliance! The first two, Enchanted and Hero, have received Norton Award nominations (and we'll find out the results for that second book in less than a week!), and the third volume, Dearest, will be out in February. Honestly, I don't know how I'm going to wait that long.

LMS: Welcome, Alethea. It's a delight to finally get you here and put the question to you: What's your most memorable meal?
AK: I've been keeping a diary since about the time I could hold a pen. I've been blogging since 2005, achieving — on rare occasion — lyrical and humorous essays of David Sedaris proportions. I've published books full of those essays. I've written for multiple magazines, the Huffington Post, and USA Today. You would think this would be an easy post for me to write.
You would be wrong.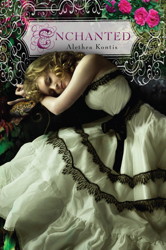 I'm half French and half Greek. Food isn't just something I eat, it's a way of life. It's love and emotion and grief and memory and healing. To choose a favorite meal is to choose a favorite moment of my life. I just don't have one. Or, rather, I have far too many to choose one without slighting the others.
While in Florida this winter for this past round of family emergencies, I asked my parents for help on this topic. Both of them had different answers, and neither of them were ones I would have chosen myself.
So here is me, choosing. My most memorable meal is Christmas Eve dinner.
Growing up, Christmas Eve dinner used to be fried oyster po'boys with our Cajun next-door neighbors. Our family was their family and vice versa. All the parents would gather together to drink beer and play Bourré while my little sister and I would wrangle up whatever kids attended that year and stage impromptu unrehearsed Christmas pageants. Our childhood was epic, because we made it that way.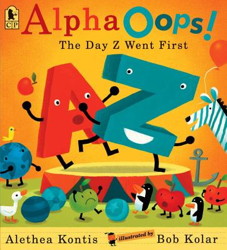 Our special dipping sauce for the po'boys was published in The Dark-Hunter Companion. It's easy enough: Just mix together mayonnaise, ketchup, a dab of mustard, and a chili sauce of your choosing. Crab boil? Seafood of any sort? There's your sauce. (Especially awesome with shrimp.)
As we grew up and each family on our cul-de-sac moved on to bigger and better things, the standard Christmas Eve dinner became Mom's famous moussaka. It was famous because it was so incredibly delicious… and because Mom only made it once a year. It was an all-day process that took up almost every pot and pan in the house, and the preparation time to consumption ratio just wasn't something Mom was prepared to slave over for her undeserving family at any other time of the year.
The recipe was cobbled together mostly from a recipe Mom got out of her precious Greek Cookbook, spiralbound and printed by the Philoptochos society of one of the big Greek churches up in Chicago. What made it extra special is that Mom does not top the delectable eggplant layers with plain béchamel sauce as called for in the recipe — she uses the topping for Pastitso, printed a few pages over, that incorporates feta cheese into the mix.
I have been to few Greek restaurants who can make a moussaka as good as my mother's, mostly for this reason. But some have come close… and when one considers how long it takes to make the dish, close enough is close enough when it's not Christmas.

Mmmmm. It's a long way to go for moussaka, but give your mother plenty of warning. Valerie and I will be showing up for Christmas!
Next Monday: Another author and another meal!
Tags: Eating Authors