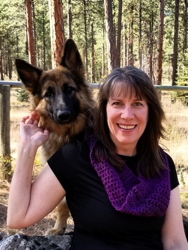 Last month I had the privilege of being part of 'The Expanding Universe 5 anthology edited by Craig Martelle. Not surprisingly, it has a definite Military-SF slant and many of the authors who contributed to it have done tours of service, quite a few in the Marines. An indie anthology, I'd not encountered most of the authors previously and it's opened me up to a huge number of new books. Naturally, I began reaching out to these authors, inviting them to share a memorable meal.
Which is your segue into this week's EATING AUTHORS guest. A.M. Scott put in twenty years with US Air Force space operations. It's proved to be good background, as she's traded real world satellites for fictional spacecraft. She's the author of the Folding Space Series, currently at five books and counting.
Under other circumstances, I'd tell you that she's an active volunteer in Team Rubicon, but she's about to do so far more eloquently than I could.

LMS: Welcome, Anne Marie. Tell me about your most memorable meal.
AMS: Narrowing down to just one memorable meal is challenging. I could write about my childhood Easter dinners, roasting a whole lamb on a spit and hunting Easter eggs with my extended family. Or eating the fabulous, cheap food in the restaurants just outside Incirlik Air Force Base in Turkey where I was deployed at the turn of the century. Or the incredibly fresh and delicious Kiwanis Club Halibut Fry on Kodiak Island, Alaska, where I got to watch a missile launch, and then squealed and hid like a little kid when I spotted one of my previous bosses there, the woman I so affectionately call the "Wicked Witch of the West, PhD." Or any number of meals in the backcountry of Colorado, Alaska, Montana and other western states with my husband of twenty-six years, the Amazing Sleeping Man. Or the dining experiences Chef Loreli cooks up in my novels–I'd love to actually eat one of those!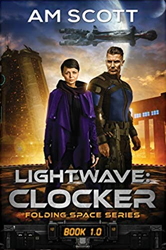 But my most memorable meal was a little over five years ago on a picnic table in the smoke-filled air of Pateros, Washington. I don't remember what we actually ate, only that it was warm, bland and filling, served in a white styrofoam container from a Red Cross van. In the summer of 2014, much of Pateros burned to the ground in a wildfire. Earlier that spring, I'd joined a fairly new volunteer organization called Team Rubicon–and yes, it's named after the river Caeser crosses. Team Rubicon (TR) started in 2010 after the Haiti earthquakes. A couple of Marines wanted to help the survivors, but being Marines, they didn't want to wait for any of the traditional disaster relief organizations to get started–they wanted to help now. They found a few other folks, loaded up a bunch of medical supplies, got to the Dominican Republic and from there, to Haiti. You can read the whole story on their website at https://teamrubiconusa.org/story/. Those Marines did a fantastic job and decided military veterans and disaster relief were a perfect match. They were right. We know how to get stuff done, we're used to austere environments, and we're built to serve.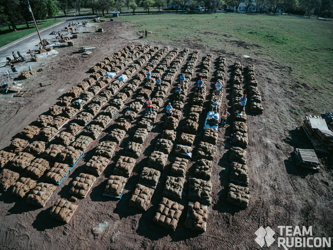 There were some hiccups along the way, and still are, that's the nature of volunteer organizations. On my first Team Rubicon deployment in 2014, the leadership at Pateros had no idea I was coming. I showed up at the Red Cross shelter where they were staying, totally clueless and bewildered. One of the other volunteers told me to pick a cot and what time breakfast started, then went to bed at 8:00 pm–I really wondered what I'd gotten myself into. The next morning, I followed the crowd through breakfast and to the Forward Operating Base (FOB) in Pateros. I was assigned to Disaster Assessments, and spent the day driving through a scorched, blackened landscape, where cars melted into puddles and houses were nothing but piles of ash. I talked to disaster survivors who'd lost everything they owned. In the following days, I helped clean up some of those sites, sifting through the ash for valuables and keepsakes for the homeowners, and I helped the command staff keep everything organized. I met a lot of great people. I had the best coffee, ever, made on the picnic tables at the FOB by the IsraAid folks working with us. And I too, went to bed fulfilled and exhausted at 8:00 pm every night for the next week.
On my last full day there, a couple of the guys who had been a part of Team Rubicon almost from the start sat down next to me at lunch. I'd talked to them a little during the week, but they were both in leadership and busy trying to keep everything organized. The twenty or so volunteers at those picnic tables ate, joking around, tossing insults and putdowns like military people always do. At the end of lunch, Breaux and Jordan said, "Hey, AM, you're the only Team Rubicon member we know from Montana. Want to be the State Coordinator?" I said yes!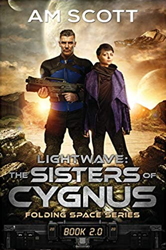 In 2014, there were ninety-eight members in Montana. It's been a really challenging job but we're now at 432 volunteers in the state, and over 100,000 nationwide. Team Rubicon Global has teams in Canada, the UK, Norway, Sweden, and Australia, and there are more countries in the works. We help disaster survivors with cleanup and help communities to prepare for disasters with mitigation operations across the US. TR has the only US volunteer-based World Health Organization certified medical relief team. We've got a huge effort going in the Bahamas right now and another in Houston. I've personally run multiple operations in Montana, including filling over 100,000 sandbags in Missoula last year to help homeowners along the Clark Fork River. I've deployed to North Carolina to run a chainsaw, removing downed trees from homes, Houston to pull the muck of floods out of houses and to Colorado for multiple operations and events. I'm fortunate to have the capability and TR training to help survivors during the terrible aftermath of a disaster.
I also have friends across the country and the world, and TR friends on Facebook I've never met in person. But I know them–those Greyshirts, both military and civilian, are part of my TRibe. The TRibe that makes the food at my most memorable meal completely irrelevant. And I can't wait to join them on another operation, because the PBJs or MREs won't be memorable, but the people I'm eating with, my TRibe, will be.

Thanks, Anne Marie. I have no problem being convinced that MREs aren't memorable, but PB&J? C'mon, we're talking the pinacle of comfort food! Full disclosure, in recent weeks I've discovered the incredible, ready-to-go "Uncrustables" from Smuckers, and I am replete.
Next Monday: Another author and another meal!
Want to never miss an installment of EATING AUTHORS?
Click this link and sign up for a weekly email to bring you here as soon as they post.
Tags: Eating Authors