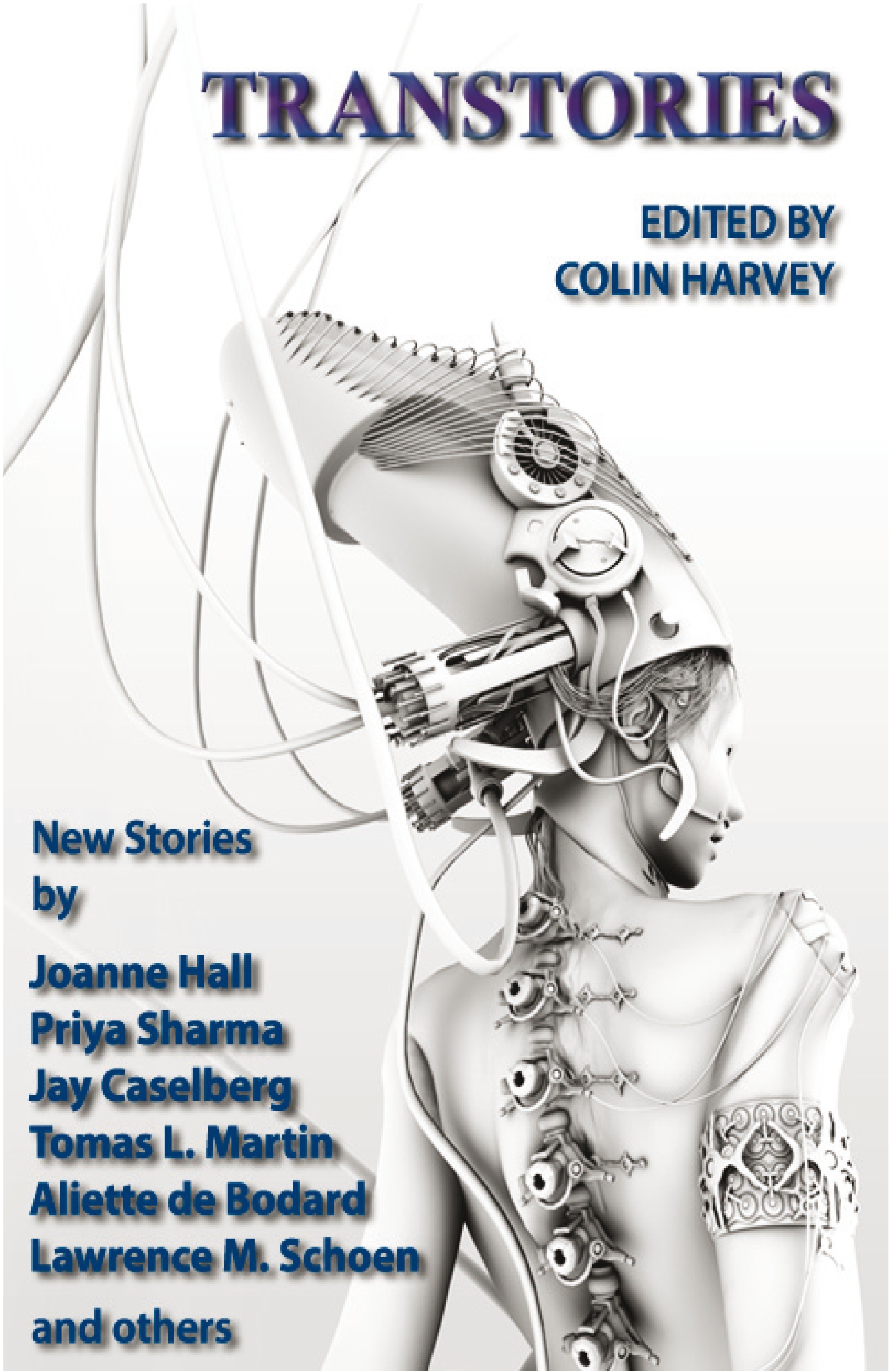 Today, on the other side of the Atlantic Ocean, there's a convention going on. Bristolcon. I'm sure the people there are having themselves a fine time, lots of witty banter, brilliant panels, engrossing author readings, and scintillating conversations happening nonstop in the bar.
But something is missing. Colin Harvey is not there.
Colin died this summer, suddenly, unexpectedly. One day he was happy and healthy and the next he was gone.
I didn't know Colin all that well, we'd met once during the long weekend of the Montréal Worldcon, and we'd corresponded afterward. We liked and amused one another, and we looked forward to the next time we'd meet in person. Back around the first of the year, he told me he was editing a new anthology and he asked me to write something for it, and I'd agreed.
I'm told that he loved Bristolcon, that it was his "home" convention. And this year he's not there.
But his anthology is there. AEON Press is launching Transtories at the convention today. It looks to be an exciting anthology, but I wouldn't have expected anything less from Colin.
Tags: Conventions, In Memoriam