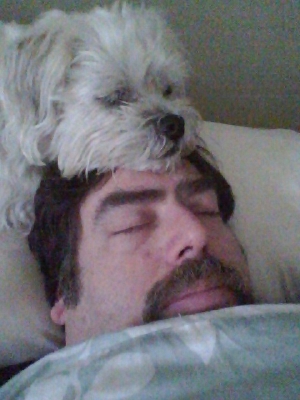 The temperature dipped down the other morning, into the mid-30s.
I don't know about you, but I always sleep better in colder weather. Sounder and deeper. There's something very restful about being buried under a massive pile of blankets and down comforters and all the rest.
My dog, on the other hand, does not like being under the covers. Fortunately, we've managed to work it out.
Sigh.
This is what happens when you have digital cameras built into phones.
Tags: Gej