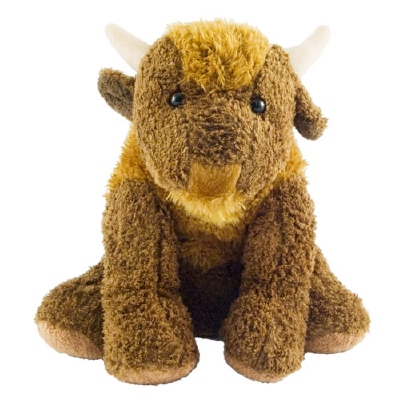 Even though Chicon 7, the 70th World Science Fiction Convention is still many months away, preparations are nonetheless underway.
Hadley Rille Books will be launching my third Amazing Conroy book (we're still haggling over the words in the title, but you can be assured the first word will be Buffalito), and because it's the Worldcon, they're doing it up right!
Sure, we'll have ribbons. But… everyone has ribbons. What everyone doesn't have are plush buffalitos!
That's right, you read it correctly. In celebration of the new books we'll have an limited supply of adorable plush buffalo dogs (just like Barry, the plucky fellow who's been riding on my shoulder at conventions for years).
I'm telling you about this now because the shipment just arrived (not sure whether from Gibrahl or Vermont). They currently contained in a large cardboard box, but seriously, how long can we expect that to hold them? They're buffalitos after all!
Tags: Buffalito Wrangler, Conroyverse, Conventions