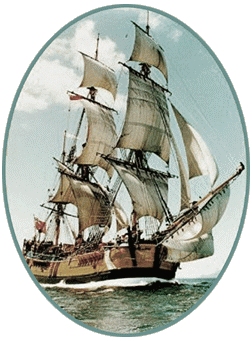 The finalists for this year's Endeavour Award have been released, and they are:
Anna Dressed in Blood by Kendare Blake
City of Ruins by Kristine Kathryn Rusch
River Marked by Patricia Briggs
Robopocalypse by Daniel H. Wilson
When The Saints by Dave Duncan
Books of science fiction or fantasy written by a Pacific Northwest author (or authors) and published in the previous year are eligible. The winner will be announced at OryCon 34 in early November.
How do I know this? Because I have the honor of being one of this year's judges! Which is why I'll be busily reading all five books in the coming weeks before conferring with my fellow judges to pick a winner.
Hey, here's a crazy idea: why don't you read along with me? Particularly if you live in the Pacific Northwest and/or plan to attend OryCon.
C'mon, it'll be fun.
Lawrence

Endeavour image ©HM Bark Endeavour Foundation Pty. Ltd. The Endeavour is docked at the The Australian National Maritime Museum in Sydney.
Tags: Awards, Conventions