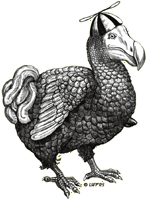 It's nearly time once again for one of my favorite small conventions, Capclave.
Even though I was just in Maryland over the weekend (for the awesome Baltimore Book Festival!), I'm very excited to be going back, and not just because it means another stop off at the Elkton Waffle House along the way (though, seriously, that is a huge draw).
For me, Capclave is always a welcome combination of connecting with old friends and enjoying serious conversations with people who want to talk about books. And hey, if the books they're talking about include one or more of mine, so much the better.
This year's ConChair has just sent out the schedules. You'll find mine below (the better to stalk me).

Friday, October 6th
3:00 p.m. | Frederick | "Holy Shuftik!" He Cried.
How does an author create a distinctive language for characters in the future or in a different world and keep it understandable to the reader? What's the right balance between creating language and making sure the reader can figure it out without a dictionary appendix to the story?
with Jeanne Adams (M) and John Skovron
4:00 p.m. | Seneca | Hypnotism: Reality vs. Fiction
If you're getting sleeeepy, don't come to this item. I'll give a talk on how hypnotism really works vs. how it is portrayed in fiction and on screen.
Saturday, October 7th
12:00 p.m. | Bethesda | Reading
I've been paired with the incredible James Morrow for an hour of reading. He'll start at noon, and hand off to me at 12:30pm. I have no idea what Jim will be reading, but I expect to read to you from the new Amazing Conroy novella, Barry's Deal (coming out from NobleFusion Press at the end of October).
with James Morrow
4:00 p.m. | Frederick | Anthology Builder
So you want to edit and publish an anthology. How do the stories get picked? How do you come up with a theme? What sells and what doesn't? How do authors produce readable fiction in the straitjacket of an original themed anthology? How do you properly curate your anthology?
with Neil Clarke, Ron Garner, Joshua Palmatier (M), and Darrell Schweitzer
7:30 p.m. | Rockville/Potomac | Mass Signing and Awards
For many, the highlight of Capclave is the mass autographing session, followed by the awards ceremony to award the WSFA Small Press Award and the BSFS Amateur Writers Contest winners. This is a great chance to get all the things signed and to celebrate some of the best of small press short fiction.
with everyone!
Sunday, October 8th
10:00 a.m. | Rockville/Potomac | Abusing Authors
Panelists answer whatever questions the audience has on writing, editing, character development, agents, and others. Includes many non-writer-parts-of-being-a-writer, such as being your own boss, setting schedules, and so on.
with Sarah Avery, Scott Edelman, Will McIntosh (M), Ian Randal Strock, and Michael Ventrella

If you've never been to Capclave, you owe it to yourself to come and experience its glory. And if you have, you've probably already booked your hotel room and paid your registration. Either way, I look forward to seeing you there.
Tags: Appearance, Barsk, Conroyverse, Conventions, Hypnosis, Publishing, Reading