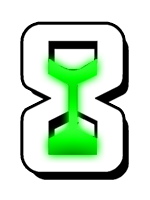 Hi, Welcome to August. If you're planning on attending the 76th annual World Science Fiction Convention (aka Worldcon 76) in San Jose, CA that's coming up in about two weeks then you probably already know that scheduling has been… umm… in flux.
Some questionable choices were made in earlier drafts of the program and our community responded with outcry. To their credit, the concom did not double down but rather acknowledged that mistakes had been made and even accepted assistance from some folks outside the committee who had experience, expertise, and the willingness to lend a hand. The result should be more people on programming and broader representation. This makes me happy. I want SF from as wide a swath of the community as possible.
So, here's my new schedule. It's not carved in stone but I'm hoping it's pretty stable. Still, a lot can happen in two weeks, so do check back. If things change, I'll to post another update.

Thursday, August 16th
8:00 a.m. – 6:00 p.m. | Guadalupe (San Jose Marriott | SFWA Board Meeting
That's right, people. While you are off enjoying the opening day of the conventions I'll be in the "Room Where It Happens" making all the sausage.
with Kate Baker, Curtis C. Chen, Andy Duncan, Erin M. Hartshorn, Jeffe Kennedy, Nathan Lowell, Sarah Pinsker, Cat Rambo, Kelly Robson, and Steven Silver.
Friday, August 17th
8:00 a.m. – 10:00 a.m. | 210DH (San Jose Convention Center) | SFWA Business Meeting
Oh god, another 8am start? Good thing I'll still (probably) be on east coast time, right? This is a members-only event. Are you a member? C'mon, you know you want to be.
with Cat Rambo (M), Kate Baker, Curtis C Chen, Andy Duncan, Erin M. Hartshorn, Jeffe Kennedy, Terra LeMay, Sarah Pinsker, Steven Silver, Nathan Lowell, Kelly Robson, and lots of other folks!
11:00 a.m. – 11:30 a.m. | SFWA Autographing (Main Exhibit Hall) | Bonus Autographing Session
The convention has assigned me an official autographing slot on Sunday at 3pm, but if you can't wait that long I'll also be spending half an hour at the SFWA autograph table (as distinct from the convention's autograph table). Please be respectful of other people who want to get things signed and limit yourself to no more than 30 books at a time. Also, signing of body parts will be on a case by case basis.
with me, you, and all those books (and maybe a body part).
3:00 p.m. – 4:00 p.m. | 210F (San Jose Convention Center) | What Can SFWA Offer Me
Learn what SFWA has to offer authors at all stages of their careers, from networking opportunities to sample contracts to the grievance committee. SFWA's officers will provide an update on what SFWA is doing and where the organization is going and answer questions from potential (or current) members.
with Kate Baker (M), Cat Rambo, Curtis C Chen, Erin M. Hartshorn, Jeffe Kennedy, and Sarah Pinsker
Saturday, August 18th
8:00 a.m. – 10:00 a.m. | Super Secret Location (shhh!) | Annual Codex Worldcon Breakfast
Every year I organize breakfast for members of the online writing community known as Codex. I don't pay for it, I only organize it. If you're in Codex, you know where this is happening. If you're not, you'll be able to spot members today because we'll all be very well fed.
with probably around sixty people. It's crazy!!
10:00 a.m. – 11:00 a.m. | 210A (San Jose Convention Center) | Research Rabbit Holes
Sometimes you start researching one thing and wind up six centuries away, on another topic entirely. Sometimes you find facts so bizarre they're too true to make good fiction. What are some of the best facts you haven't been able to use? The strangest places your research has led you?
with Sarah Pinsker, Karen Joy Fowler, and Andy Duncan.
3:00 p.m. – 4:00 p.m. | 210E (San Jose Convention Center) | Klingon 101
The popularity of Klingon is on the rise. It's spoken, correctly, on Star Trek: Discovery, and available to learn on Duolingo. So there's no better time to break up your Worldcon programming and come around so I can teach you 80% of the grammar in a mere 50 minutes.
Sunday, August 19th
9:00 a.m. – 10:00 a.m. | Lower Level Plaza (San Jose Convention Center) | Stroll With The Stars
We've been going for days, and we could all use a casual walk around the convention center. I love doing this and you will too. Meet in the Lower Level Plaza area.
with Debra Nickelson (M), Kate Baker, Jeffe Kennedy, Mary Robinette Kowal, D. A. Xiaolin Spires, and lots of other folks.
3:00 p.m. – 4:00 p.m. | Autographing (San Jose Convention Center) | Autographing
I've been really busy publishing lots o' stuff. No pressure, but seriously, you should come by and have me sign something. I'll even have (a limited number) of bookplates for people who show up with newly released copies of The Moons of Barsk. And Barry Mantelo should be there, if you happen to come by with his eponymous and Nebula-nominated novella, Barry's Deal. I'll also have copies of my Science Fiction Writers trading card to give you, just for showing up.
with me, you, and a bunch of your books (I hope)!
5:00 p.m. – 6:00 p.m. | 211B (San Jose Convention Center) | Kaffeeklatsch
The last time I had one of these was in Kansas City, and it filled up! I know, I was as surprised as anyone. So, if you plan to attend, remember that you need to sign up for this event in advance and seating is limited. Ah, but if you get in, you can ask me anything you like, about Barsk, Buffalitos, Hypnosis, Klingon, most anything you can think of. Also, I'll have a few prizes to give away.
with whoever signs up!
Monday, August 20th
12:00 p.m. – 12:30 p.m. | 211A (San Jose Convention Center) | Reading
The con is finally winding down. You're tired, I get it. Me too. So come on by and all you have to do is sit there while I read to you. It's really just that easy. Seriously, can you think of a better way to end your Worldcon experience? Hey, that's a rhetorical question in case you weren't sure.

And that's it.
Other dates that are important around this time:
Sunday, August 12th – World Elephant Day.
Tuesday, August 14th – Tor Books releases The Moons of Barsk.
Tuesday, August 21st – My wedding anniversary!