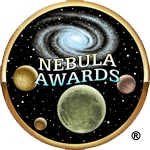 The forty-seventh Nebula Awards Weekend is coming up in just a few weeks. In addition to the awards banquet and the massive author signing there will be various field trips and lectures.
I have the great pleasure and privilege of offering one of the lectures, drawing on my experience as a professor of cognitive psychology and my research in human memory. On Saturday, May 19th, from 4:00 p.m. to 5:00 p.m., I'll be giving a talk entitled How to Remember Anything.
I'll review some of the different types of memory, the four underlying principles that modulate most memory, and then discuss a few different mnemonic techniques and systems.
The typical limit of most people's "short term memory" is seven items (plus or minus two). In the last few minutes of the presentation, I'll load up everyone there with a list of twenty items — courtesy of an incredibly easy to use mnemonic system — that they'll be able to hold on to for days and days.
Tags: Conventions, Memory, SFWA