Now that Chicon 7 has come and gone, it's time to focus on other things, including publishing.
The next title coming your way from my small press is entitled Cucurbital 3.
This is the seventh work published by Paper Golem, and the second volume in the series of mini-anthologies that provides a peek into the writing process itself. Authors are always asked two questions: "where did you get the idea for your story?" and "how do you go from idea to finished tale?" This series offers insight into the second question by handing the book's authors the answer to the first one. Here are nine short stories that began with the same three prompts: madness, darkness, and mattress. They cover the spectra from comic to mythic, absurd to poignant, pragmatic to breathtaking.
Nine Authors • Three Prompts • One Anthology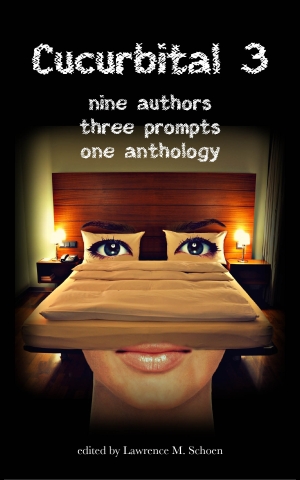 BOOK DETAILS:
Title: Cucurbital 3
Page Count: 100
Trade Paperback: $10.00
ISBN: 978-0-9835521-5-4
Hard Cover: $20.00
ISBN: 978-0-9835521-6-1
Date of Publication: November 26, 2012
Sneak Preview: October 13, 2012 – Capclave
Distribution: Ingram
Tags: Publishing