A few months ago, I was at a convention and had the pleasure of being on a panel with Harry Turtledove. We also ended up sitting next to one another during our signing period and in between Harry autographing many copies of his latest book (Supervolcano: Things Fall Apart, the third in his Supervolcano series), I was treated to his wry wit and thoroughly enjoyable conversational style. Naturally, the first thing I did when I returned home from the convention was to send him a note and invite him here to regale you with his most memorable meal.
I'm actually surprised our paths haven't crossed more, as we both grew up in the greater Los Angeles area (albeit ten years apart). As a teen, my friends and I were regularly riding our bikes out to Westwood and UCLA while elsewhere on campus Harry was working toward his PhD in Byzantine history. Perhaps he hadn't been lured into the social circles of our genre yet, as I don't remember seeing him at meetings of the LASFS or the local Mythopoeic chapter. Then again, as I recall my own doctoral years, I didn't have free time for that sort of thing either.
Like a number of the authors who have been here, Harry has written under multiple names. His first works were published as Eric G. Iverson, but he's also been Mark Gordian, Dan Chernenko, and H.N. Turteltaub. But it's for books released under his give name that he was dubbed "Master of Alternate History" as demonstrated by his Southern Victory series in which the South wins the American Civil War (eleven volumes so far, beginning with How Few Remain, which won him his first Sidewise Award), his The War That Came Early series that tells of an alternate version of World War II, and numerous stand alone novels and novellae like Ruled Britannia, The Two Georges (co-authored with Richard Dreyfus), and In the Presence of Mine Enemies.
And that's not even touching on his works that blend history with SF and Fantasy such as his his YA time travel series Crosstime Traffic, his Civil War with magic War Between the Provinces series, or his Worldwar / Colonization series in which aliens invade during WWII. I could go on and on, but you've long since tired of my yammering, so let's just cut right to Harry's meal now.

LMS: Welcome, Harry. Sorry for the long-winded introduction. Tell me please about your most memorable meal.
HT: You should have asked this one of my late first cousin, Harry L. Turtledove (I'm Harry N., though we're named for different Harrys. He was 28 years older than I am, the engine on the first-cousin train [there were half a dozen of us over all] where I'm the caboose.). For his 85th birthday up in Portland, he and a friend who runs a Portland bistro arranged a dinner, and wines to go with every course. Unfortunately, I couldn't get up to that one—had something family going on down here.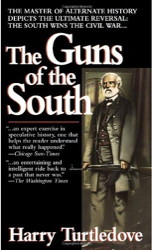 But anyway, mine. I would probably nominate the omakase at Nobu that I enjoyed with my Del Rey editor and publisher at Comic-Con in 2008. Partly it's because everything was delicious, and partly it's because of the contrast with everything that happened earlier that day. I was on a book tour for The Man with the Iron Heart, and my Comic-Con appearance was one of the later stops. I came there from Dayton, Ohio, where I'd signed at a large bookstore the day before. The flight went out of Dayton at something just before 6 AM—just before 3 AM Pacific time. So I had to be at the airport well before that, which meant I got up somewhere between midnight and 1 AM Pacific time. No chance for breakfast in the hotel, as if the restaurant would've been open by the time I bailed anyway. Breakfast was a couple of bagels and a big cup of coffee—yes, I needed a big cup of coffee—in the Dayton airport. Dozed a little on the flight from Dayton to Denver, but not nearly enough. Lunch was a mini pepperoni pizza at the Denver airport.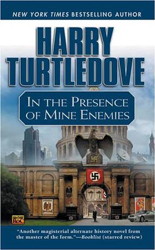 I got to San Diego and somehow didn't make connection with the ride Del Rey had laid on to get me to the hotel. So I hopped a cab instead, and checked into the hotel with no time to rest at all. Changed from travel grubbies to a presentable polo shirt and khakis and headed for the Del Rey booth at the convention center (luckily, hotel was right next door). Just made it—iirc, my slot was between 3 and 4 PM… on a day where I'd already been running on maybe three hours' sleep since a little past midnight. If I wasn't at my absolute best, then I wasn't at my absolute best, that's all.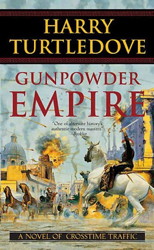 Then it was kill a couple of hours on my own in the convention center, while my editor and publisher ran the booth till 6 PM closing time. Then we went across the street to Nobu. The Kirin and the talk flowed freely—although by that time I probably would have been free-associating without alcoholic assistance, thankyouverymuch. Sashimi, sushi (Gawd, I love sea urchin!), fried things, sunomono, stuff I'm sure I'm not remembering except that there was lots of it and it was all doubleplus delicious… and more Kirin, and maybe a little more Kirin after that. So it was a perfectly hellish day topped off by a wonderful dinner. And after that I went back to the hotel, fell into a stupor (but a happy stupor), got up too bloody early the next morning, and flew to San Francisco for the next stop on the tour. Had another fine dinner at the hotel there, too, come to think of it, centered on duck—duck confit, duck breast, and so on. But that was an almost-civilized day, so the respite I got at Nobu makes the meal there count for more in my mind.

Thanks, Harry. It's been said that hunger makes the best sauce, but I think fatigue works pretty well too.
Next Monday: Another author and another meal!
#SFWApro
Tags: Eating Authors