November is — to say the least — a turbulent month. Lots of you are banging your keyboards (or even your heads) to the beat of NaNoWriMo. Others are preparing for that annual American feast and family therapy day of Thanksgiving. And some are also hitting conventions. As for me, I just returned home from the first of three conventions this month, and I'm already wondering if I'll be able to keep up the pace.
But the internet plugs along regardless of human frailty and weakness, and so too does the EATING AUTHOR blog feature. This week, we're joined by Angelia Sparrow, an author who is most known for GLBT romance across a variety of genres. That's not the sort of thing that we normally feature in this blog, and when I asked Angelia about it she explained that she writes books with strong sexual content because life has strong sexual content. She certainly has a point.

LMS: Welcome, Angelia. What can you tell the good folks here about your most memorable meal.
AS: My most memorable meal, the one that has stuck with me the longest, is a lunch my father took me to. My folks divorced in 1970 and I looked forward to the weekends with my dad. We ate out a lot, and he knew all the best places because of being a salesman. At home, it was always hamburgers and garden produce.
This particular time, he took me to The Magic Pan Creperie on the Country Club Plaza in Kansas City. I may have been as old as twelve, but I seem to recall being closer to eight or nine. It was one of the first times I'd eaten in a real restaurant, with a cloth napkin and everything.
We watched the machine that the Magic Pan used to make its crepes. It was a carousel, like my Barbie Carousel Kitchen. The pans were upside down over the heat and revolved around the chef. The empty pan was heated with three or four circles and then greased and the bottom of the pan dipped in batter to provide the delicate crepes.
I had chicken of some kind in mine. The actual lunch was so exciting I forgot about the food. But the dessert! A warm chocolate crepe filled with mint chocolate ice cream, drizzled with hot fudge sauce and topped with whipped cream. I was a little country girl and had never seen anything so elegant or so yummy.
One of the first things I learned to make when I got out on my own was crepes. I have made meal crepes, dessert crepes and everything else, but I never quite got the dessert right again.
I told you that story to tell you this one.
I've been married for 25 years. My husband's brother got married the same summer as we did. My standard gift for weddings is a cookbook I wrote. My husband-to-be was looking over my shoulder as I typed and saw the recipe. No cookbook of mine would be complete without crepes.
His response? "Ooo, creeps!"
We took the cookbook to Montana. His dad looked through it while I was getting ready to wrap the gift. He flipped right to the page.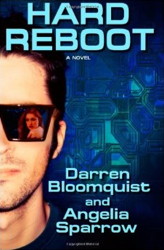 His comment? "Ooo, creeps!"
The bride and groom opened the gift (they'd already been married a couple months before we visited) and my brother-in-law is flipping pages.
You guessed it. "Ooo, creeps!"
I had a Tabitha King-style meltdown, announced this man was corrupting my (future) children and I wanted a divorce. He reminded me we were not yet married. Sure enough, the kids turned out just like him.

Thanks, Angelia. Now I'm wondering if you've slipped some crepes (paranormal GLBT crepes, mind you) into your books. Because as we all know, strong sexual content always gets better with crepes.
Next Monday: Another author and another meal!
Tags: Eating Authors