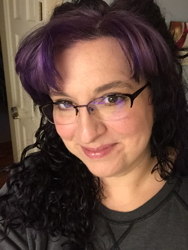 Welcome to May! I have to say I have mixed feelings about this month, in part because I've enjoyed having all of April without the need to do any traveling. The first three months of this year have taught me what a simple pleasure it is to sleep in one's own bed night after night. For that, as well as other reasons, April was glorious. May, on the other hand, represents a return to more, albeit delightful, travel. I'll be spending a full third of the month away from home, first as a hopeful nominee at this year's Nebula Conference in Chicago, and then as one of the GoHs at BayCon in San Mateo, California. Along the way I'm hoping to have some truly memorable meals (Valerie has scouted out and made reservations!), which is a good segue to why you're really here, so let's get to today's EATING AUTHORS guest, and her most memorable meal.
Jennifer Foehner Wells is another indie-author success story, the woman behind the tentacles of Blue Bedlam Science Fiction. Her first novel, Fluency, smashed its way into best seller success via Kindle Direct Publishing, and this past March she followed it with the release of Remanence, the second book in her Confluence series. For my reading, it certainly didn't hurt that her protagonist starts out as a linguist before transforming (butterfly-like) into the commander of an interstellar starship. You know, as one does.

LMS: Welcome, Jennifer. Let's talk memorable meals. What your most?
JFW: As an adult I've consumed many lovely and memorable meals with friends, gourmet meals in fine restaurants, and my own experimental attempts at cheffery—but one humble meal stands out among a lifetime of others.
When I was twenty and a junior biology major in college I lived in Costa Rica for a semester. I was doing undergraduate scientific field research on the side of a mountain at 10,000 feet. My host family did not have a phone, mail service, running water, or a refrigerator. What they did have was a modest home, six adorable children (ranging in age from one to twelve) that called me Tia (auntie)—and lots of love.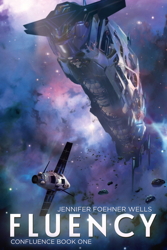 These wonderful folk adopted me as their own for a short time. The language barrier quickly fell away. We laughed. We cried. We went through some serious shit when the pregnant family dog, Canela was attacked by a porcupine and we worked together to free her of the spines and help whelp her puppies.
My host mother, Sancia, was just a few years older than me, kind and curious about the United States. She cooked and baked for her cheerful brood on a wood stove, the sole source of warmth in a climate that, at cloud forest level, frequently experienced frost. I fondly remember her many creative ways of cooking vegetables, beans and rice, and the delicious bread (akin to soft pretzels but shaped like doughnuts) she baked that was slightly flavored with wood smoke.
One day she asked me if I knew what Peep-sa was. I quickly figured out that she was referring to a favorite food of mine. Pizza. And she wanted me to teach her how to make it.
I'd been coddled for years at that point by college cafeteria food, my mother's cooking, and Hungry Man meals when my mom couldn't make it home in time to cook for us. I'd done some baking—cookies and box cakes and even homemade cream puffs, but I'd never made homemade pizza. But for some reason I couldn't admit this.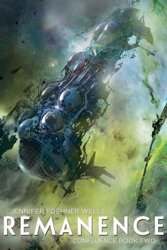 I'm not sure what it was—national pride, clueless generosity, or hubris, but I agreed to teach her how to make pizza. It was going to be a thing. We set a date and planned a trip to get ingredients. We were going to make this for the whole family. On a wood stove. That I had no experience with. With no backup plan.
Making pizza in rural Costa Rica in 1994, required standing by the side of the InterAmerican Highway and flagging down a bus that passed by once every hour or two, then traveling over an hour to the nearest large town, Cartago, our ears popping the whole way as we descended in altitude. Once there we visited a couple of small grocery stores—tiendas (not supermercados).
Picking out ingredients proved to be tricky. This was my treat for the family, so I scoured these stores looking for Tican analogues to familiar ingredients. I settled on a mild white cheese, a can or two of tomatoes that looked vaguely Italian, and slices of a smoked, summer-type sausage that was more like Genoa salami than pepperoni (but not really). I couldn't find my favorite pizza ingredient: mushrooms.
After the trip back up the mountain in a rickety pale blue bus, we set to work. Sancia made her regular bread dough (not a yeast dough, but I didn't know that was important) and I insisted it surely required an egg or two *head-desk* (it didn't). (Luckily there were chickens just outside the back door so that wasn't a hardship for the family.) Lacking other utensils, I put the tomatoes in a bowl and squished them with my fingers until they resembled something like sauce. We lined narrow rimmed pans with the dough, patted it out, spread the ingredients on top, and slid them into the space inside the wood stove just behind the fire.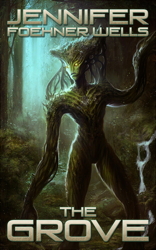 I was pretty damn nervous, fiddling with the stove I knew nothing about, checking on my pie-like amalgamation of disparate ingredients. It smelled good though. That lightened the load.
To my surprise, what came out of the oven was magic. The family had never seen anything like it before and the children gobbled it up with bright wide eyes, giggling. We kept making Peep-sa and they kept eating it. My host father loved it so much he said we should put a stand up next to the highway to sell it, serving it on the hub caps he collected. Sweet little Jon (age 4) said he was going to hide in my suitcase when I left for home so he could eat Peep-sa every day.
It didn't taste anything like the pizza I knew from home, but that didn't mean it wasn't good. The crust was thick and chewy. The tomatoes were light and juicy. The cheese was fresh and crumbly, not stretchy. The salami rendered a rich porky unctuousness to this unexpected marriage of decidedly non-Italian ingredients. After months of a nearly vegan diet comprised mostly of rice and beans, it was good. It was fun. It was flavorful and nourishing. It was Peep-sa. And I'll never forget that day.

Thanks, Jen. Further proof (not that it was needed) that pizza bridges all cultures. I hope we remember to call for delivery when the aliens show up, it could make all the difference.
Next Monday: Another author and another meal!
Tags: Eating Authors