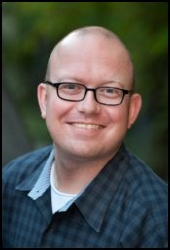 Welcome to the fourth of this year's Campbell Award Nominee Eating Author segments. Just to be clear, I'm talking about the John W. Campbell Award for Best New Writer, not to be confused with the John W. Campbell Memorial Award for Best Science Fiction Novel (which begs the question, has anyone ever been nominated for, let alone won, both?).
Today guest is Brad R. Torgersen who was nominated in his second year of eligibility for Campbell. Brad's no stranger to awards; he was a winner in the 2009 Writers of the Future contest, won an Analog reader's poll in 2010 for his novelette "Outbound," and his 2011 novelette "Ray of Light" landed him on the Nebula Award ballot as well as this Hugo Award ballot. Depending on how the votes go, you may see a lot of him on the Chicago stage come September.

LMS: Good to have you here, Brad. So, what's your most memorable meal?
BRT: This is a tough one, as there have been many memorable meals. The last time my paternal grandmother cooked her famous (within the family) fried chicken. The last time I remember my maternal grandfather taking us out to the little town café near where he lived. And so forth. But if I had to pick just one meal, it wouldn't be a real meal at all. It would be the pint of frozen yogurt I ate in the Columbia, South Carolina, airport – the day I graduated from Advanced Individual Training.
This was following approximately six months of both Basic Combat Training and AIT, during which almost every second of every day – both waking and sleeping – had been controlled by other people. Usually, people with funny, round-brimmed hats who liked to yell a lot and make you do things you didn't want to do. Often at hours during which any sane human would be asleep, and often in places no sane human would willingly choose to go. Eating food and rations which I occasionally thought no sane human would willingly consume.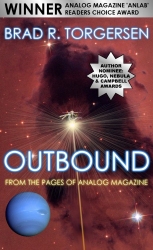 Well, the day I escaped – ahem, excuse me – passed through the final aperture back into civilian life, was a wondrous day. I became deathly ill about 48 hours later – many thanks to those last-minute Army immunizations. But for that single, peaceful afternoon as I sat in the airport, wearing civilian jeans and a t-shirt, and eating my lunch of frozen, delicious mint yogurt, it seemed to me that I'd never tasted anything quit so amazing. Not because it was the best frozen yogurt on earth. It wasn't. But because it was my first "civy" meal, purchased as a free man, following the closest thing to incarceration I ever want to experience.
I've since been back through that same airport – other Army schools, other apertures of passage – but that day when I left AIT and the pint of yogurt I happily consumed over the 90 minute wait for my plane, live forever in my mind.

Thanks, Brad. I think that's the first mention of yogurt we've had here. I was going to ask what flavor the yogurt was, but upon further reflection I realized it was freedom-flavor. Nothing else tastes quite like it.
Next Monday: Another Campbell Nominee and another meal!
Tags: Eating Authors